Foodntravelling.com – Street food is a simple dish to accompany the holidays. South Korea is a country that has an appetizing diversity of street food. For those of you, if you choose to take a vacation to this country, you will definitely find street food dishes on several corners of the city. Actually, not only street food, but you will also find traditional dishes with flavorful tastes. Moreover, the delicious taste of this country's dish has a distinctive taste, namely spicy and savory. In addition, you also pass several destinations that interest you. Therefore, in this discussion, we will provide a list of some delicious popular street foods. This has been summarized in 10 Diversity South Korean Street Foods for Plan a Your Culinary Trip. Let's discuss!
Mandu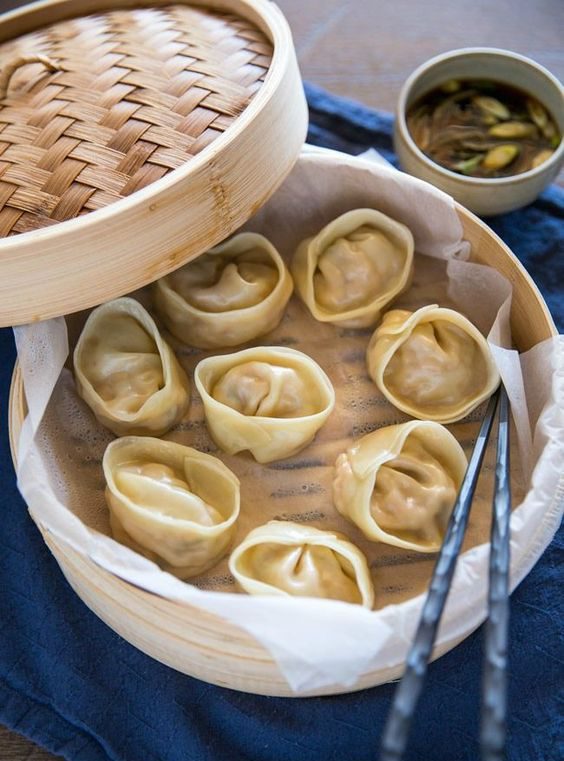 The first South Korean street foods is mandu. Mandu is a street food that is very often found in this country. How easy it is to find the shape that resembles a dumpling, people will know it. And also tourists who are on vacation in this country call this street food Korean dumplings. Moreover, the stuffing has several distinctive variants, namely beef, pork, and chicken.
However, you will often find mandu with pork filling. Besides, some South Koreans combine the filling of this dish with spicy kimchi. Which is where it makes a rich taste in every bite of mandu. In addition, finding a mandu is very easy if you are on vacation in South Korea. Because almost every food stall and food stall provides this dish menu.
1 of 10
Eomuk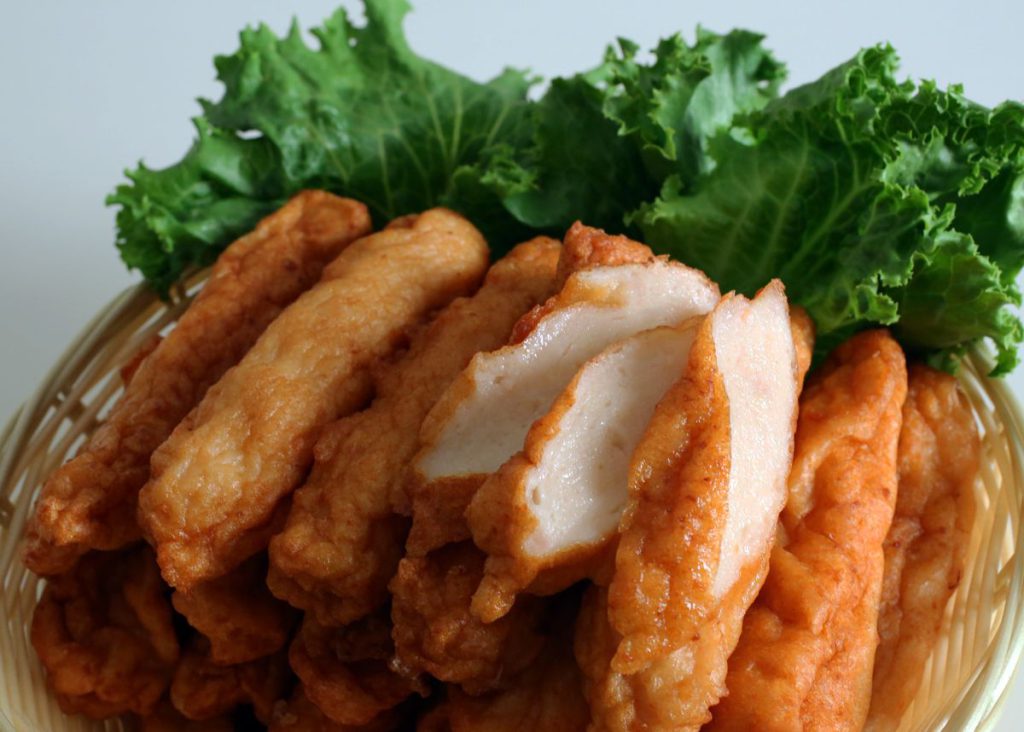 Considering one of the traditional oden dishes, eomuk is the most sought after thing for food lovers. In our opinion, this street dish is very appetizing, because the presentation is simple and of course the taste is delicious. In addition, the serving of this street dish is doused with broth made from processed seafood. From this, many tourists are eyeing this dish on every street corner. And maybe you are one of the food lovers who will attack eomuk. Eomuk itself is made from fish meat mixture and then mixed with some vegetables. In addition, eomuk itself is widely known by people outside South Korea. And in fact, the popularity of this one street dish is very familiar in several Southeast Asian countries.
2 of 10
Gilgeori Toast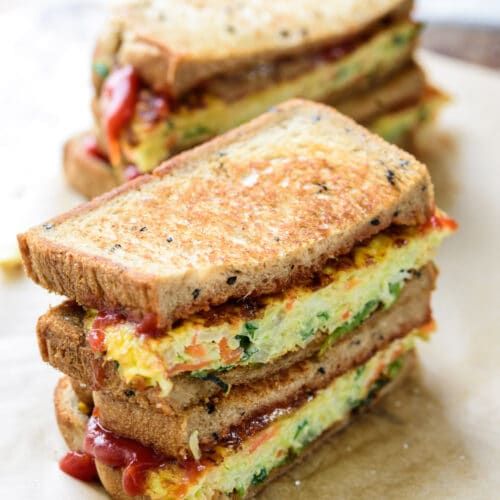 The next South Korean street foods is gilgeori toast. The sandwich dish is a very familiar dish in various places. One of the sandwich preparations developed by this country is gilgeori toast. Which is where the characteristics of this sandwich are different from the others. The process of making this dish uses a toaster. Then stuffed with fish meat, eggs, and fresh vegetables. The fish used for the filling of this dish use salmon and tuna. In our opinion, we highly recommend this dish with tuna meat filling. Because the tuna on gilgeori toast has a soft and delicious taste. In addition, gilgeori toast is also a great dish for your breakfast.
3 of 10
Bap Burger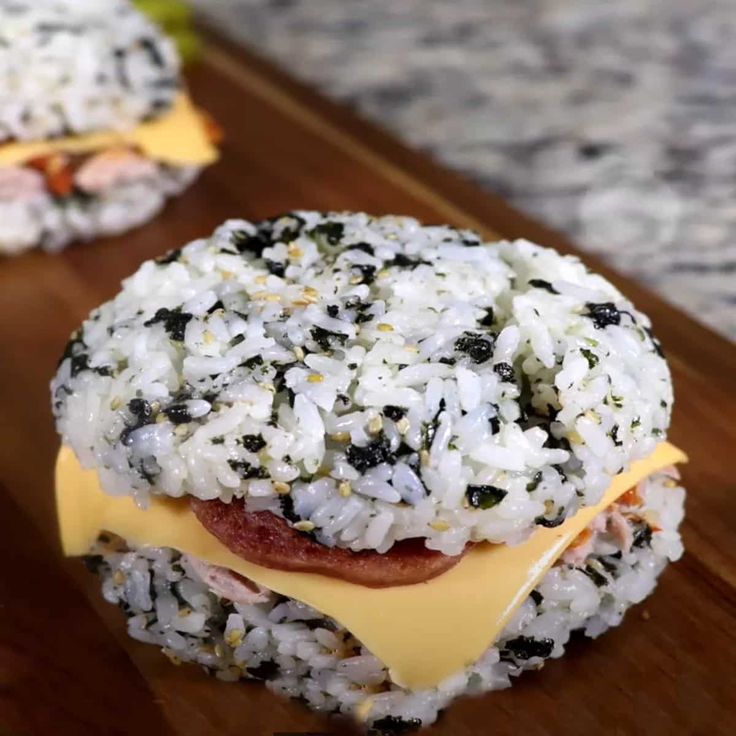 Delicious street food and cheap prices are the things that are most in demand by low-budget tourists. Maybe you are one of the people who want that while on vacation in this country. Bap burgers are the perfect street food for you to enjoy in South Korea. Which you will find in various food stalls that are very familiar in this country. Besides, the naming of the burger from this street dish makes people interested.
And also, you will be amazed by the burger bun used by the bap burger. The bun bap burger itself uses rice that is clenched and then in the form of a burger bun. Then you will get several variants of patty filling to complete the bap burger. The patty from the bap burger includes tuna, pork, and chicken.
4 of 10
Soondae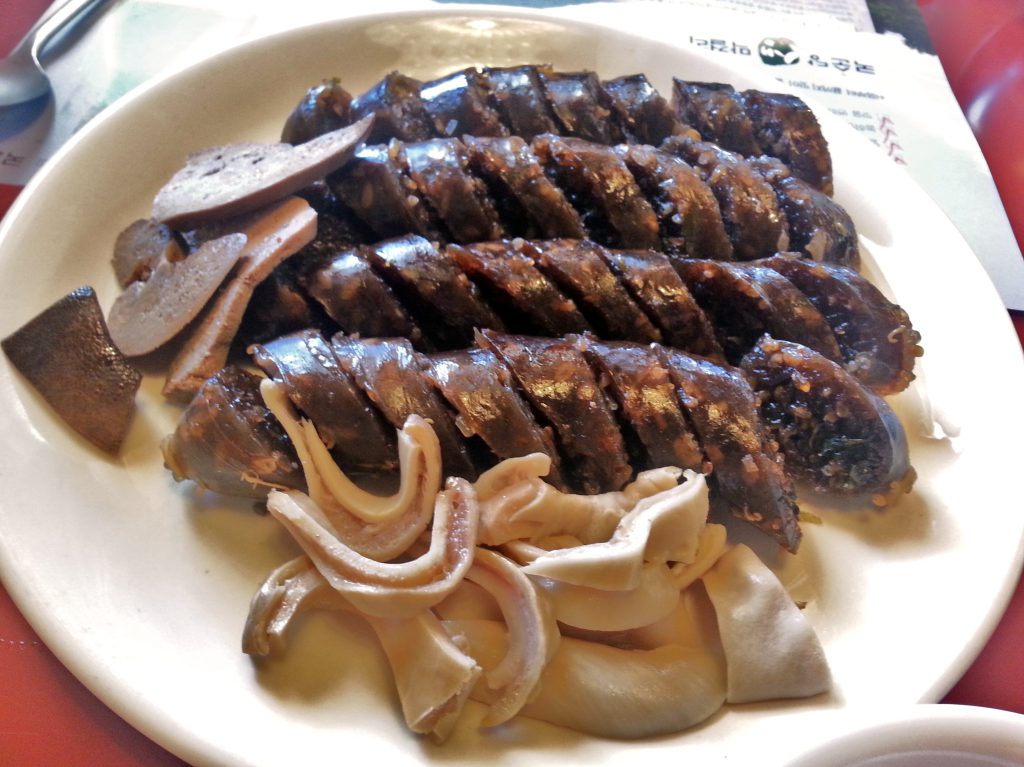 The next South Korean street foods is soondae. Savory and delicious snacks are definitely in great demand by local residents and foreign tourists. Soondae is one of them, which you will probably rush to eat it. Its black sausage-like shape makes tourists curious. In addition, soondae is made of minced meat, rice, and vegetables. Then wrapped using pork intestines to glue the stuffing. Meanwhile, soondae you will often find at street vendors on the corner of the capital city of Seoul, South Korea. And an interesting fact about soondae is that it was created when South Korea was having a meat crisis. Then this dish was created and everyone can enjoy it.
5 of 10
Hotteok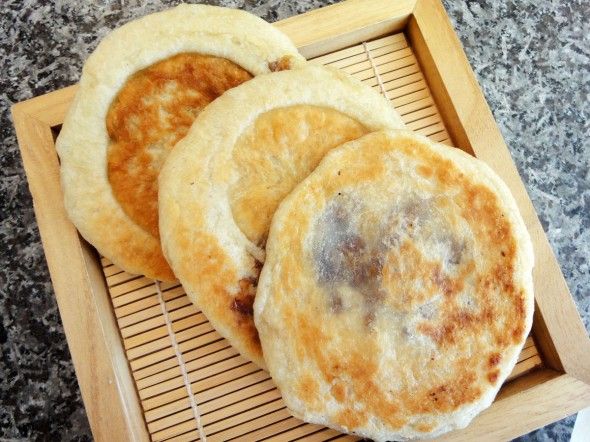 The cold weather makes some tourists want to swoop in for some hearty street food. And one of the hottest street food and of course sold on the street is hotteok. The interesting fact is that this street dish is a very healthy dish. Because basically hotteok is a flat fried cake filled with nuts or sugar filling. In addition, it can also warm your body when the South Korean weather is cold. The golden brown layer on the hotteok makes your curiosity unavoidable. When served warm, this dish has a crunchy and savory texture. So, you will feel incomparable pleasure at the first bite.
6 of 10
Dak-kkochi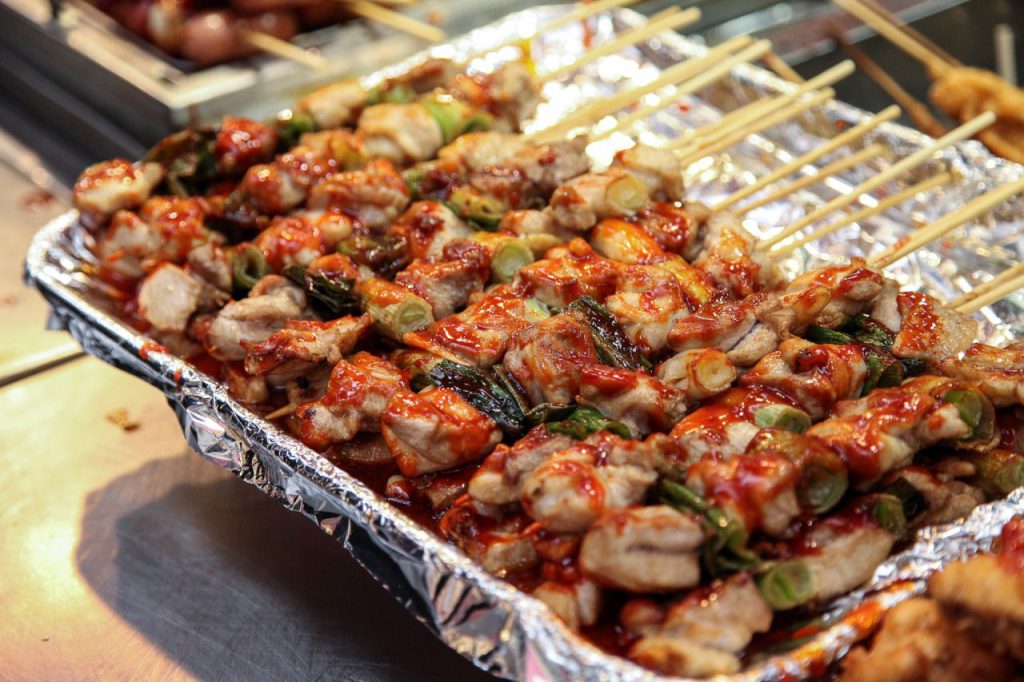 The next South Korean street food is dak-kkochi. Japan has a type of yakitori satay, while South Korea has a dak-kkochi satay. Almost the same taste between these two street dishes. However, there is something that distinguishes the two, namely the typical basting seasoning. Typical seasoning for yakitori with a sweet savory taste, and for dak-kkochi with a sweet spicy taste. In addition, this satay dish is very suitable to be enjoyed at night, because the atmosphere is right in this country. This street dish is often served with chicken, sausage, pork, and vegetables. In addition, the grilled taste of dak-kkochi satay is very distinctive. So, you don't need to differentiate between the two street dishes.
7 of 10
Gamja-Hotdog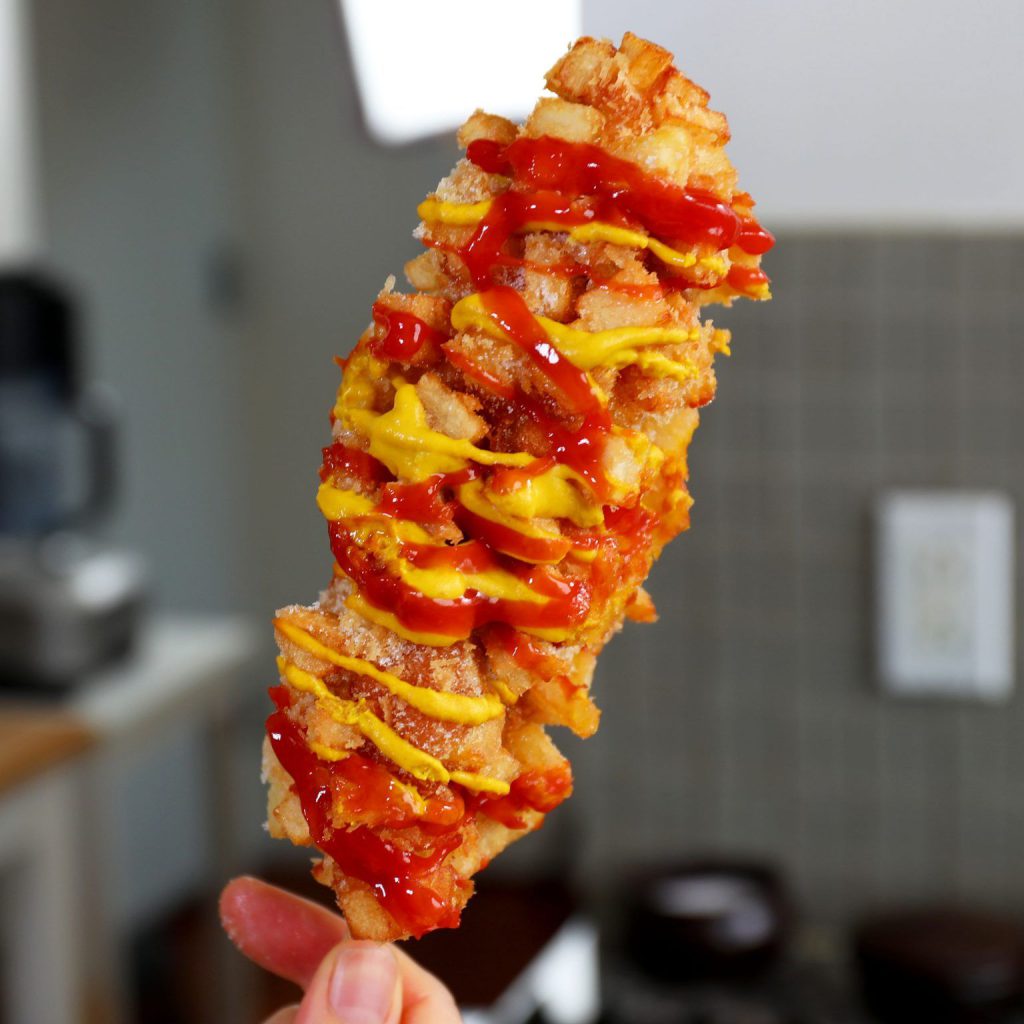 The popularity of this one street dish is often found in several countries around the world. Almost all over the world know this street dish, with a characteristic that is sausage and mozzarella cheese. Gamja-hotdog is a fusion dish from the United States, namely corndog. However, in terms of the process of making gamja-hotdog with corndog is a little different. Because this South Korean dish uses fried potato slices, which adds to the crispness. In addition, the toppings used in this street dish are powdered sugar, tomato sauce, and mayonnaise. So, you can't miss this one of the most delicious street food.
8 of 10
Bindaetteok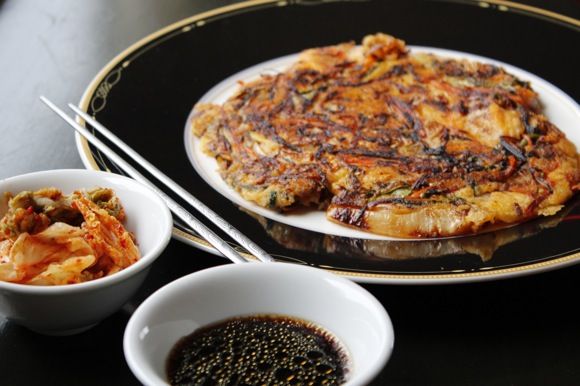 The next South Korean street food is bindaetteok. Sour, savory, sweet, and spicy flavors are the hallmark of some of the country's dishes. And local residents also highly recommend for you to feel. Bindaetteok is an interesting street dish for you to try in South Korea. You will never forget every bite of this street dish, because bindaetteok has a very distinctive seasoning. The combination of these flavors makes foreign tourists love this dish. In addition, on the bite of the bindaetteok there is a filling such as meat, egg, sticky rice, and the main ingredient is green beans. Apart from this, bindaetteok is a dish that is very popular with young South Koreans.
9 of 10
Kkwabaegi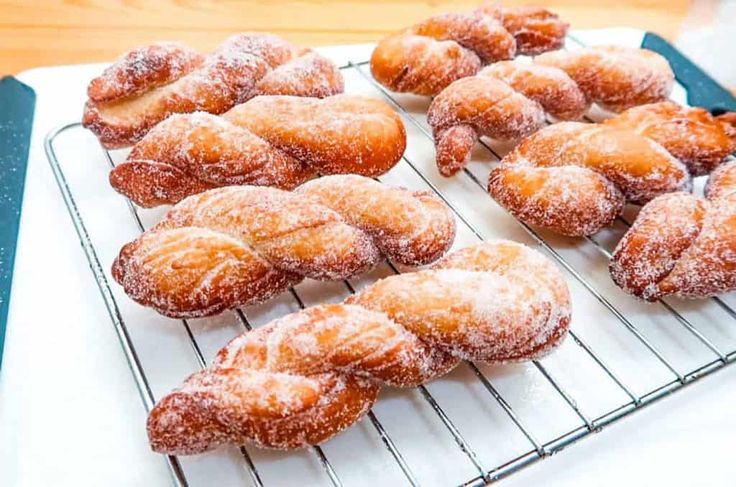 The last South Korean street food is kkwabaegi, and this list also ends the discussion. Kkwabaegi is a very popular pastry and street dish. The popularity of this pastry is often found in several drama films in this country. In addition, to its texture, which resembles a donut, but has a long shape, it is very popular with local residents. And also kkwabaegi is often eaten for breakfast. If you're exploring in the morning, don't miss this delicious pastry. Meanwhile, powdered sugar and then combined with this pastry makes a very distinctive taste. In addition, if you encounter kkwabaegi for the first time, you will feel a sensation of tenderness in its taste.
10 of 10
Thus our discussion of 10 Diversity South Korean Street Foods to Plan a Your Culinary Trip. Some tourists who are on vacation to South Korea must have memories that they will not forget. Memories that are not forgotten by tourists are enjoying street foods, going to tourist destinations, to several cultural heritages in this country. Meanwhile, you may feel these things, if you are on vacation in this country. Therefore, we hope that with the list above you are able to enjoy a pleasant holiday and eat mouthwatering street dishes. Enjoy your food!