Foodntravelling.com – Holiday destinations have various places that you can visit with your loved ones or those closest to you. You can visit these fun destinations with them to share memories. Therefore, you must visit places that are memorable and have beautiful views. Usually, destinations that are suitable for you and those closest to you are destinations about nature or natural beauty. If this place is what you are looking for, then the answer is Scotland. The country of Scotland, which is in Europe, precisely in the same region as the UK (United Kingdom), has natural beauty and many monuments that captivate your heart. Some of the places that you can visit our historical places as well as enchanting natural beauty. For that, here is our discussion for you 10 Incredible Scottish Landmarks – Nature and Monuments Places. Let's discuss it!
The Kelpies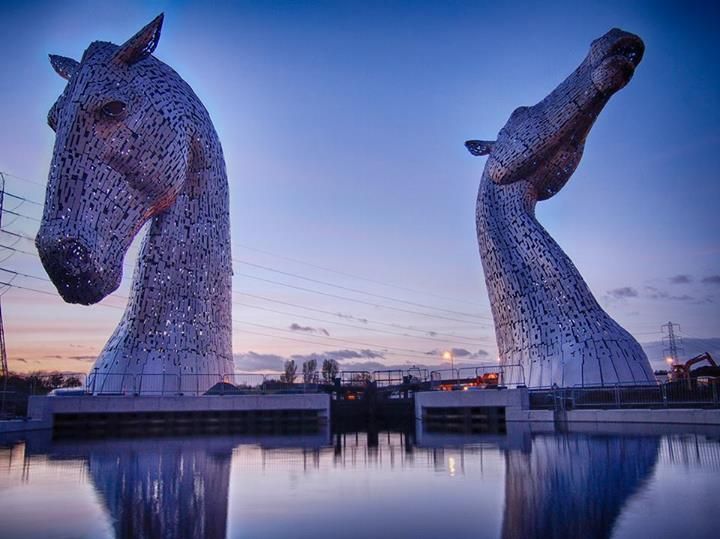 The first incredible Scottish landmarks are The Kelpies. This place is a monument where you can see a projection of human creativity. If you like things related to the creative philosophy of life then this place is perfect for you. This place is called The Kelpies which is located not far from downtown Edinburgh, more precisely on the Forth and Clyde Canal in Falkirk. This monument was designed by Andy Scott, with a monument as high as 30 meters. This majestic work was created in 2013. This majestic work is in the form of two horse heads.
Beside that, this monument retells a fairytale city of Falkirk in the industrial era. With this background, Andy Scott describes a nuance of a legend that has become an urban legend around this area. Horses are synonymous with magical animals that can change shape into women to become scary dark horses. If you visit this place make sure it is in the afternoon or dusk. This is related to the beauty of the sunset if you enjoy it from The Kelpies.
1 of 10
Jedburgh Abbey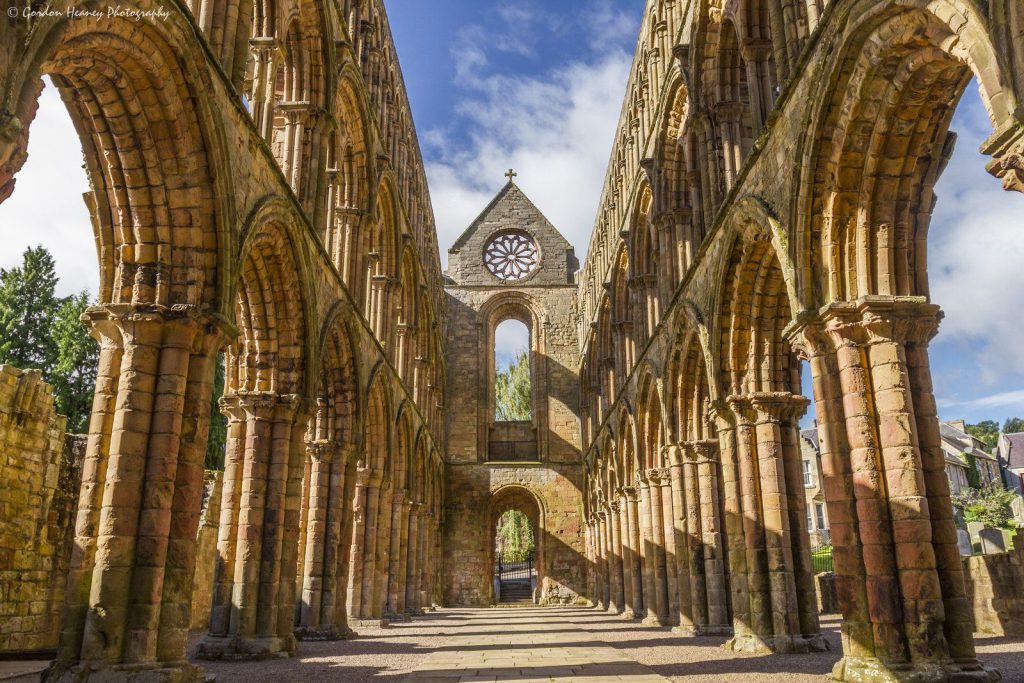 An old abandoned church is a witness to the silent history in Scotland. This historical witness is called Jedburgh Abbey which is located in Borders. This Roman and Gothic church stood in the 12th century. Therefore, when there was an attack from England, this church was an easy target. Because this church borders within 16 kilometers of England alone. In addition, this church has its own uniqueness from the others. This church has towers for archers that are up to 3 levels.
This is a historical witness to how frequent these attacks from England to Scotland were. Until in the end, a church had to be fitted with a tower for archers. If you are a historian you will be very interested in situations like this. Thousands of visitors to photographers were amazed to see the beauty of this Catholic church. Walk down the aisle in this church and you will find an order that is still original and well-preserved.
2 of 10
Skara Brae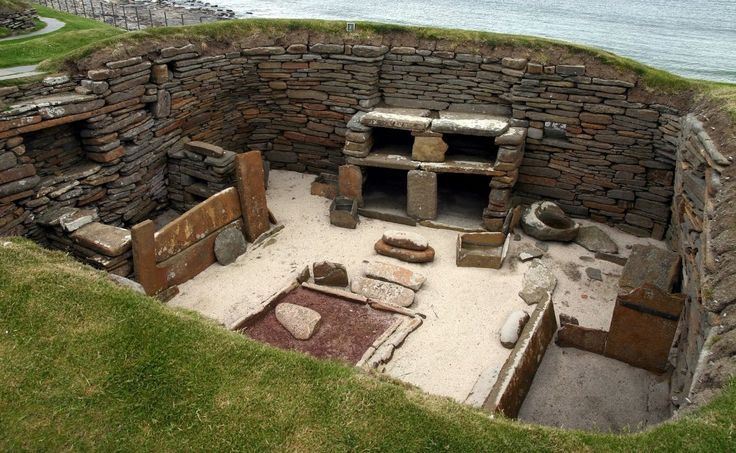 The next incredible Scottish landmarks is Skara Brae. The journey to civilization from Scottish history is a very interesting history to know. If you visit Scotland you must head to Skara Brae. Skara Brae is located in Orkney between the Shetlands and the mainland. This place is thought to be a monument left by ancient people when they were still in the stone age. Therefore, this monument is a place to live for people in the stone age, because it looks like a house. This stone age is thought to have been in the Neolithic period in 3200 BC, contemporaneous with the age of the pyramids.
Meanwhile, archaeologists say that at that time in this place the humans already had a bed, cupboards, and other household utensils. If you are interested in this you can visit this place with your family or loved ones. This place has attracted thousands to millions of visitors year after year to see this historical wonder. Relax in Skara Brae, there is a tour guide to help you.
3 of 10
Glenfinnan Viaduct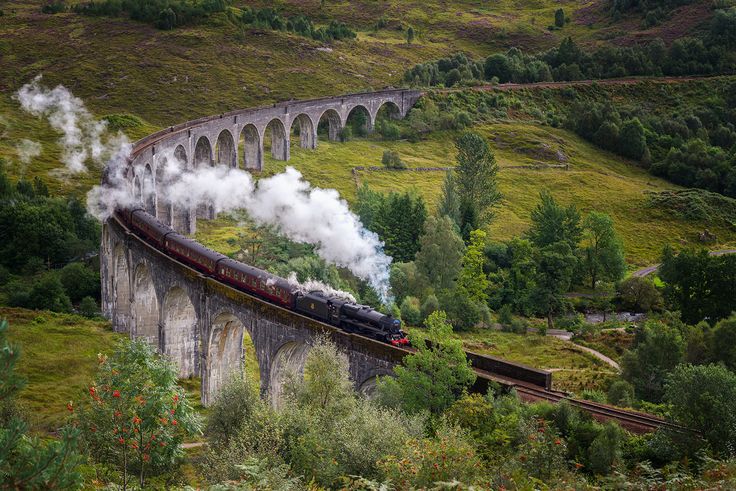 If you are a connoisseur of Harry Potter movies or movies that smell of steam trains, then you are right to visit this place. This place is called Glenfinnan Viaduct which is in the east of Scotland. In the Harry Potter films, this place is like the place where the Hogwarts Express train goes. Green grass and trees that cover this place are the coolest place you've ever imagined. In addition, a rail extending along this very unique track is also impressive. The track, which stands 30 meters high, has a very sturdy construction.
Moreover, this is because in the 20th century towards the end of the track in the form of this bridge it was built and it is still standing strong today. This track or bridge was built to connect the town of Fort William with Mallaig. If you want to take a closer look or even try this bridge crossing. You can visit the Glenfinnan Train Museum. Here you can observe the viaduct by walking or trying to ride the Jacobite Express.
4 of 10
Giles' Cathedral
The next incredible Scottish landmarks is St Giles' Cathedral. A church located in Old Town Edinburgh is named St Giles' Cathedral. You don't need to worry about traveling far to get to St Giles Cathedral from the city center, because it's already in the city center. This church has the same Gothic style as the previous churches. This church is also included in the church for Catholics. The history of this church begins in 1120 when it was first built. In the 16th century, this church became a Presbyterianism church and then grew rapidly to reach the Cathedral stage.
Meanwhile, this place holds a tragedy that has occurred. In 1385 a fire burned down the whole town and church but soon the church was rebuilt. Apart from that, the sights that you will see if you visit here are quiet cities as well as church buildings. In the beginning, it was said that this church is Gothic in style but this church reaches 50 meters high. If you go to the top you can see the whole city of Edinburgh.
5 of 10
Bow Fiddle Rock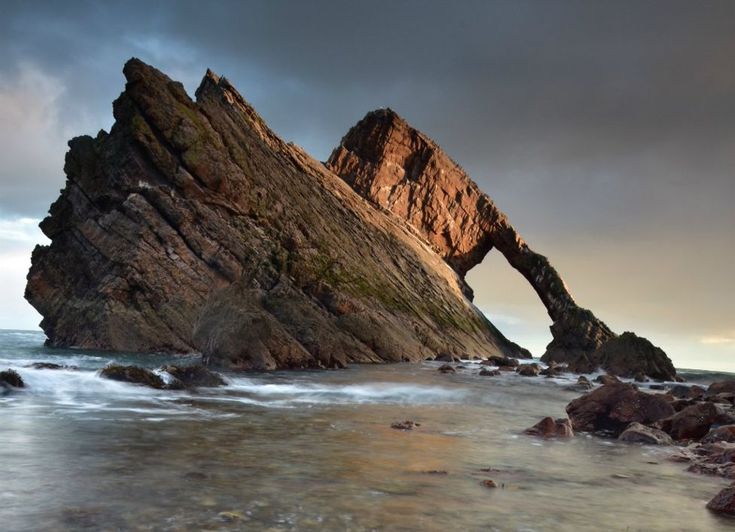 If you like a place that is famous for its natural beauty or natural wonders then visit this place. This place is called Bow Fiddle Rock which is located in the coastal town of Portknockie. A rock made up of two blocks that were fused together several million years ago. These coalescing rocks result in a shape that is almost the same as a fiddle shape. Therefore, this place is called Bow Fiddle Rock.
In addition, if you visit this place you don't need to determine what time is right to get there. You can visit when there is a lot of sunshine or in summer. Or if you are a fan of winter and even autumn you can see the fog that adds to the beauty of this place. Don't forget to add the time of sunset and even sunrise you can watch it in this place. If you are a reliable photographer you can take photos with the sun in the middle of this place, usually from May to August.
6 of 10
Ring of Brodgar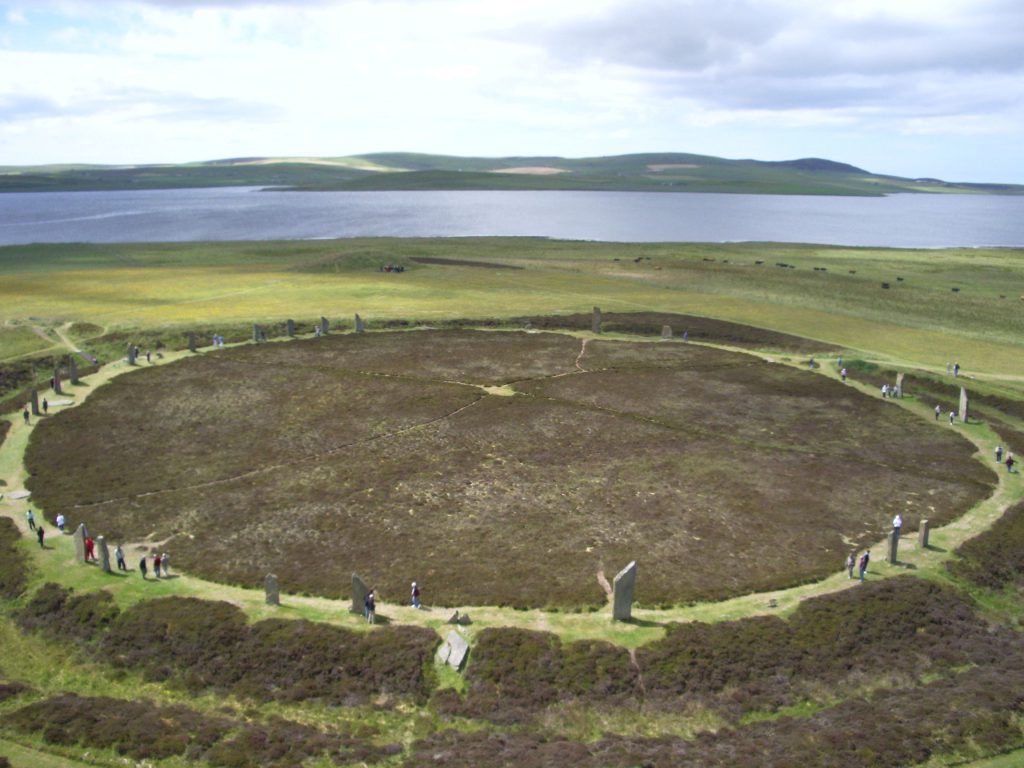 The next incredible Scottish landmarks is the Ring of Brodgar. Scotland has always been famous for its beauty which presents the passage of time from the Neolithic stone age. There is another cultural heritage from the stone age, namely the Ring of Brodgar. One of the largest Neolithic remains in Scotland. These remains are located in the Orkney Islands. A tourist attraction consisting of 36 large boulders arranged along Loch Sternness and Loch Harray.
The stone, which is called the Ring of Brodgar, does have a round shape like a ring encircling the ground with a distance of 2 to 5 meters for each stone. It is estimated that this stone has been around from 2500 BC to 2000 BC. In addition, this stone was registered as a world heritage site in 1999. If you visit this place you will be presented with two beauties. First, the beauty of a historical heritage in the form of stone. Both of you will be spoiled with beautiful views of 2 Lochs which create an ambiance that makes your mind calm.
7 of 10
Lewis and Harris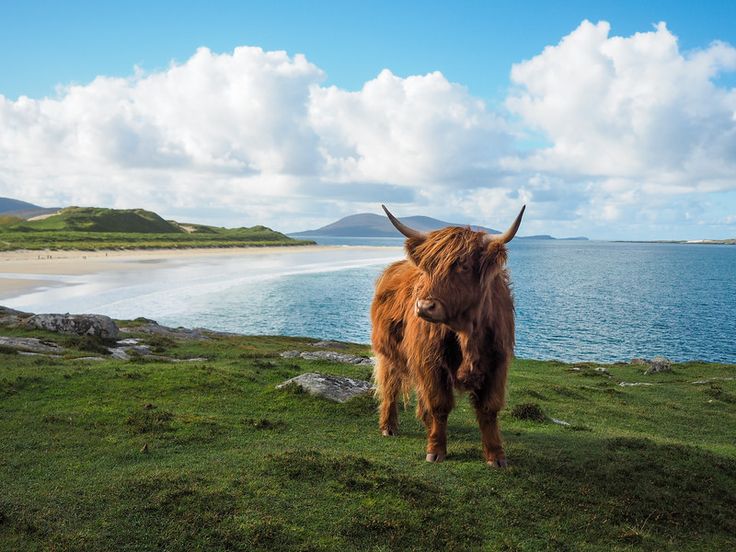 The following tourist destinations are located in the north of the Hebrides island of Scotland. Visitors reach thousands per year many of who come to this place. A very beautiful beach with white sand and blue water reminds us of Hawaii. But if you visit this place you are advised to wear a jacket in winter because the water and air are very cold. But if it's summer you can play in this clear water. This place is called Lewis and Harris, a beach that has become an icon of tourism in this area.
In addition, if you visit this place you will find many seals that often sunbathe on this beach. However, if you want to climb the hills, you can use the many steep cliffs around this beach. You can also find several attractions such as protected fauna when visiting this area. For that, come to visit this beach and enjoy attractions that you have never found on other beaches.
8 of 10
Callanish Standing Stones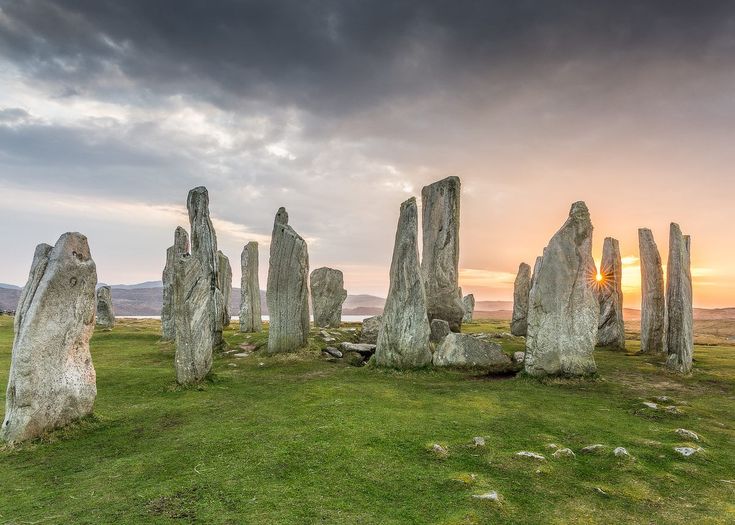 The next incredible Scottish landmarks are the Callanish Standing Stones. Our ancestors who left historical inscriptions must have implied messages for mankind. This place is one of the things inherited from our ancestors that has a very meaningful message for people on earth. Moreover, this place is approximately 3000 BC old. The one where the Callanish Standing Stones used to be a tool to find out where the cardinal points were. That way the ancient ancestors knew this using these rocks.
Beside that, this place was also read by professional archaeologists. Previously, this place was also the tombs of its predecessors. In addition, the Callanish Standing Stones are also often debated by archaeologists. Because this place is not the only thing that can be captured by researchers. Therefore, maybe if you are interested in this place, you can immediately visit Scotland.
9 of 10
Forth Bridge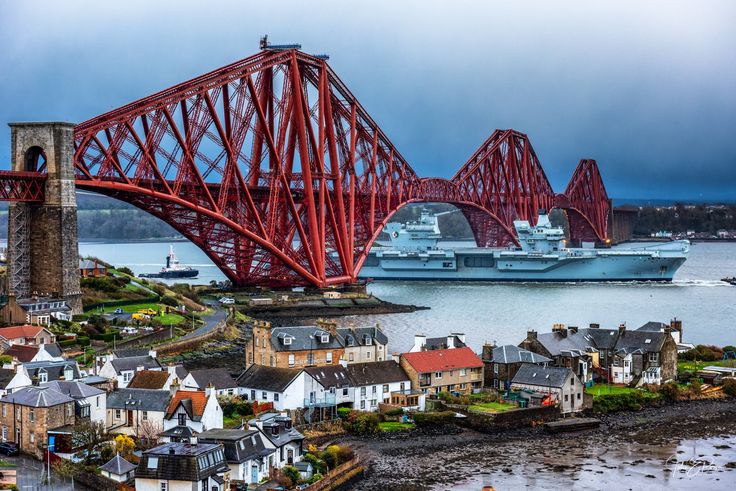 The last incredible Scottish landmarks is the Forth Bridge. This will also end the discussion for you. That way you don't need to worry that there are still many things that you have to explore in this country. Forth Bridge is a bridge that is most in demand by tourists who want to visit Scotland. How can you not be attracted to the beauty of this place, where this bridge is the second longest bridge in the world?
To find this place is very easy, when you visit Scotland then find the best city, namely Edinburgh. In this city, you will not only find one of the longest bridges in the world, but historical places that you must explore. Meanwhile, the Forth Bridge has in fact been inaugurated by UNESCO as a world heritage bridge. That way you don't need to doubt the splendor of this amazing bridge.
10 of 10
Thus the discussion of the 10 Incredible Scottish Landmarks – Nature and Monuments Places. Historic destinations as well as some of these beautiful places complete your holiday this time. Besides that, you learn about the history of that place. The beauty of nature also teaches us things that need to be maintained and preserved in this life. Hopefully, the two things you get on this vacation are very useful for peace of mind and your soul. Some of these monuments describe the passage of time that makes Scotland so beautiful with its current history. Likewise with the natural beauty that also accompanies the changing seasons, makes this place a shame not to visit. Happy holidays!