Foodntravelling.com – If you are touring a country in your vacation sequence. You will look for a country that has a cool climate as well as a feeling of comfort when visiting that country. That way, your vacation will be very enjoyable. If you are looking for a comfortable feeling of security and also the air that is not too stinging on your skin, you can visit Scotland for walking destinations.
Scotland is a cool country located on the European continent which is still in the UK (United Kingdom). The attractions here offer things that inspire the heart as well as peace of mind. Besides that, if you take a walk in Scotland where the meaning of walking is on foot, you will find what you are looking for. The following is a discussion of the 10 Attractive Walking Destinations for the Best Visit to Scotland, that we will provide for you. Let's discuss it!
The North Coast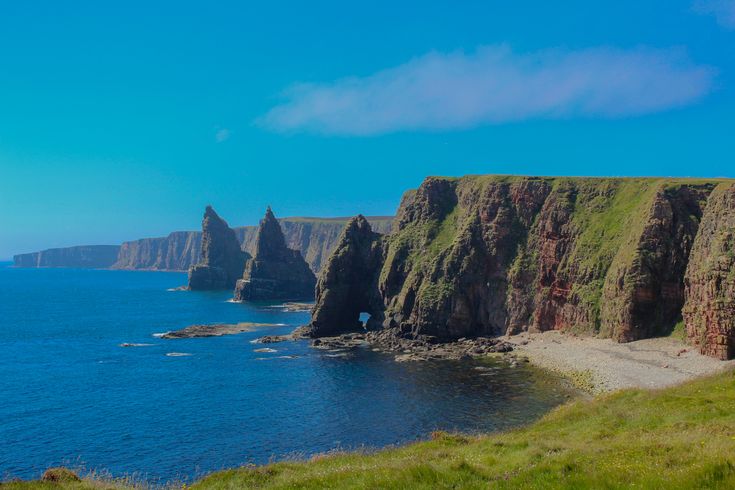 The first walking destinations in Scotland is The North Coast. The people in this place will warmly welcome your tourists to this place. This place is called The North Coast which is located on the north coast of Scotland. The view when you arrive at the end of this attraction will be worth it. Some local people there will greet you along the way. You can interact with their hospitality on the way to the beach destination. In addition, this place is supported by an ambiance that is so attached to the presence of pedestrians.
Like the sidewalk area that was created for your convenience to get around in the nearest city here. There is a favorite place for tourists, namely Betty Hill. In this place, you will be presented with unique coffee shops which are also very beautiful for taking pictures. Besides that, there are local people who will give you all the information about this place so you don't get lost. Continuing, you will be at John O Groats, which is at the far end of this coast.
1 of 10
The Old Man of Hoy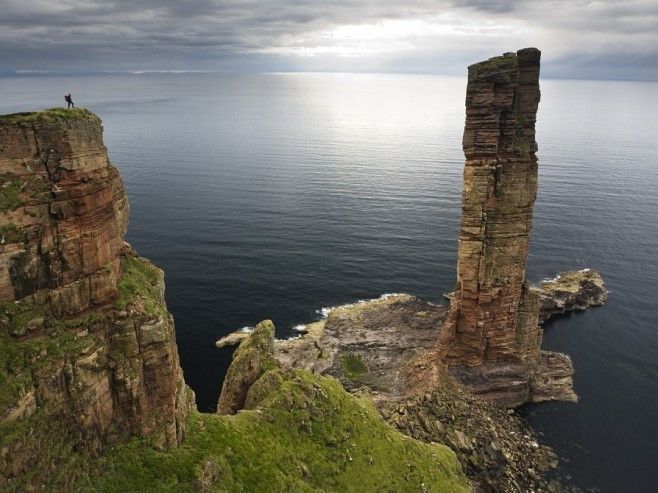 If you visit a place that has been given a path for you to take a walk in this place then this place is perfect for you. This place is called The Old Man of Hoy which is in Orkney. If you travel to this place you will cover a distance of about 9 kilometers or more or 5 miles more. You should bring your own water with you so you don't get dehydrated as the journey will take around 2-3 hours. But don't worry, you can visit shops in these areas.
They will welcome you kindly. Walk towards the Orkney Isles then you will not be disappointed with the views that you will get. The view that you will get when you arrive at Orkney Isles is an impressive coastline. Among other things, the vast sea stretches across Scotland as well as some natural beauty in the form of beautiful hills. If you like rock climbing you can see all the natural beauty of Scotland.
2 of 10
The Lost Valley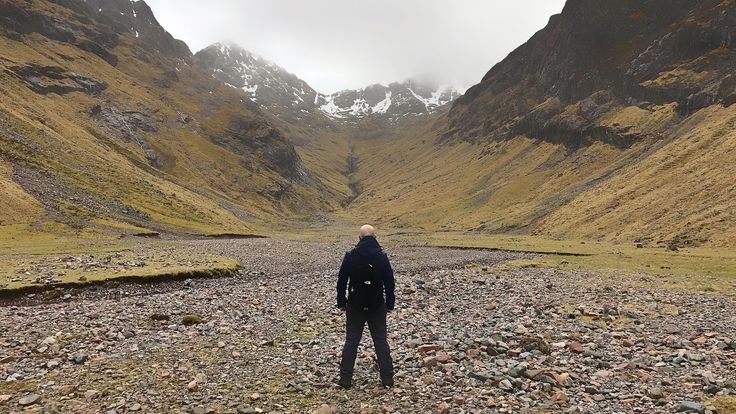 The next walking destinations in Scotland is The Lost Valley. You have unlimited freedom in visiting this one place to see things that are green. The Lost Valley in Glen Coe is well worth passing up. When you visit this place you will feel like you are in nature surrounded by grass and the cool air of the grass. The cool breeze will accompany you on your walking journey on the track that has been prepared for you. Apart from that, you will also visit the filming locations of the Harry Potter and James Bond movies.
This pedestrian track will also guide you to where the hills are for you to climb rocks. So, besides you can walk here and you can also do climbing in the hills. Before you go on foot when you arrive in front of the main gate, you will witness an amazing view. Many of the tourists said that this view was their passion for taking a walking trip in The Lost Valley.
3 of 10
Ben Navis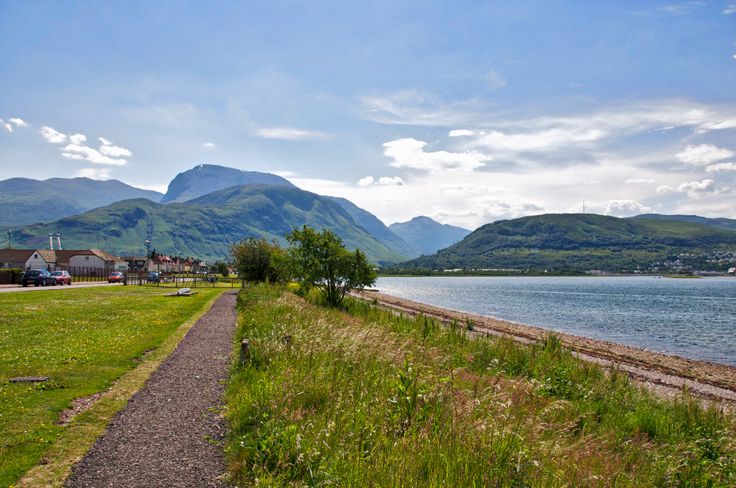 This time for those of you who like to climb, then Scotland also has a place for you to do your hobby. This place is called Ben Navis which is located in Fort William. Ben Navis has about 10 miles for a hike or hike. Therefore, this place can be explored by all with an estimated time of around 7-9 hours. If you get to this place then what you will see is a towering mountain. Meanwhile, you will be given a tour guide to understand the route you will take.
First of all, you will walk up to the Glen Nevis Visitor Center track. After that, you will be led to a beautiful small lake. This lake is a sign that you have arrived in the middle of the journey. Then you will travel to the top of the winding. But when you get to the top, you'll be enchanted by the natural scenery and won't want the day to end just like that.
4 of 10
The Quiraing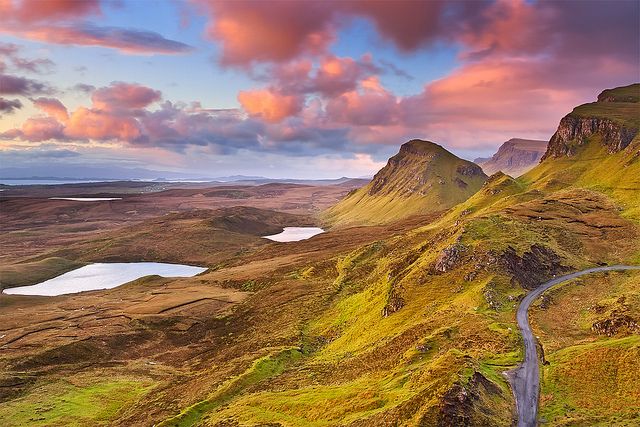 The next walking destinations in Scotland is The Quiraing. You can visit this place which is full of rock formations that are too beautiful not to be missed. This place is called The Quiraing which is on the Isle of Skye. These stacked rock formations show that this miracle had occurred in the ancient era. Try to climb this mountain on foot. The atmosphere of the journey to the top of this mountain by foot will lead you to an experience you can't forget. There are two paths that you can use in exploring this place.
Meanwhile, the usual path or hiking trail will thrill your heart. Be careful for those of you who take the climbing route, besides being difficult you will also get various obstacles. But all is under control, the view at the end of this path is amazing you can see the whole world as it is below you. If you take the fast lane then the view of the sea, the peak of Torridon will be presented there.
5 of 10
Ben A'an

A mountain that has a level that everyone can climb without exception is in this place. This place is called Ben A'an which is located in the Trossachs National Park. This place has a very strategic location for those of you who are tired of traveling far to the interior of the village. Ben A'an is only about a 1-2 hour drive from the city of Glasgow or Edinburgh. When you get to this national park you will realize that many mountains are in one national park.
The peak of Ben A'an is one of several mountains in the Trossachs national park. The journey to the top at Ben A'an is fairly easy without having to take hours like a climb. This Ben A'an is the kind of peak that everyone can climb. When you reach this peak you will feel how beautiful nature is as Loch Katrine shines under your feet.
6 of 10
Sandwood Bay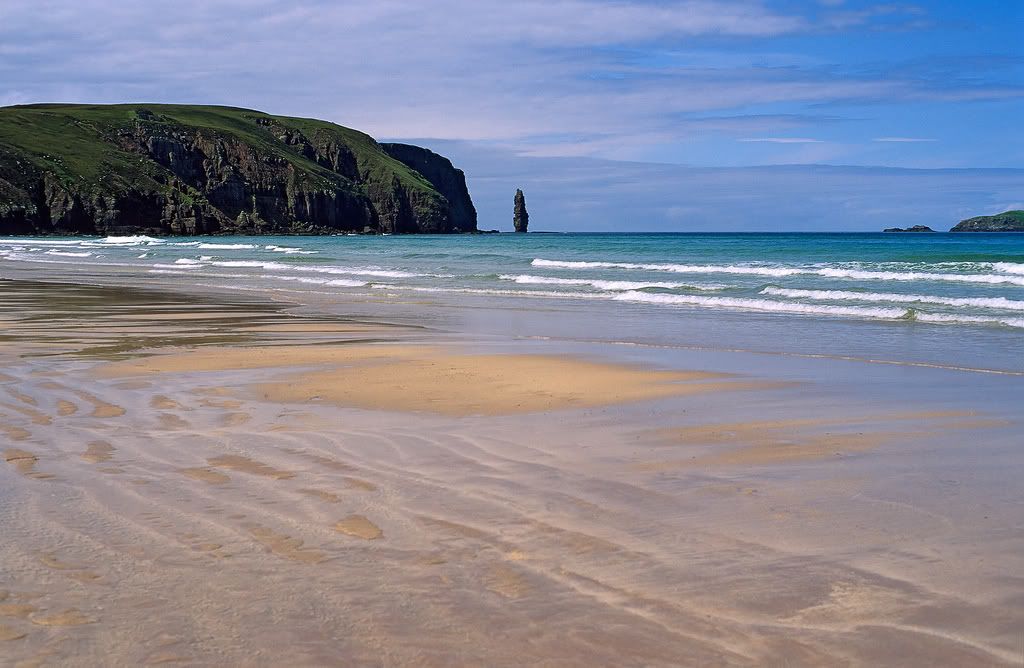 The next walking destinations in Scotland is Sandwood Bay. If you are not satisfied to visit a pleasant beach. You can visit this place called Sandwood Bay, this place is located in Sutherland. Many people say that this beach is the best for monitoring, but it is still not very well known. This is because to go to this beach you have to walk. Therefore, a place as beautiful as this is seldom known by others, and transportation tracks cannot reach this place.
In addition, this beach is famous for its sandy beaches that shine like honey. If you are interested in traveling to this area, you can use the services of a tour guide from Blairmore. From Blairmore, you will be invited to various coasts that present sparkling sea water. What you can notice is that the beautiful cliffs of Cape Wrath are the point you are close to this beach. When you arrive at this beach if you are lucky you can see dolphins playing.
7 of 10
Edinburgh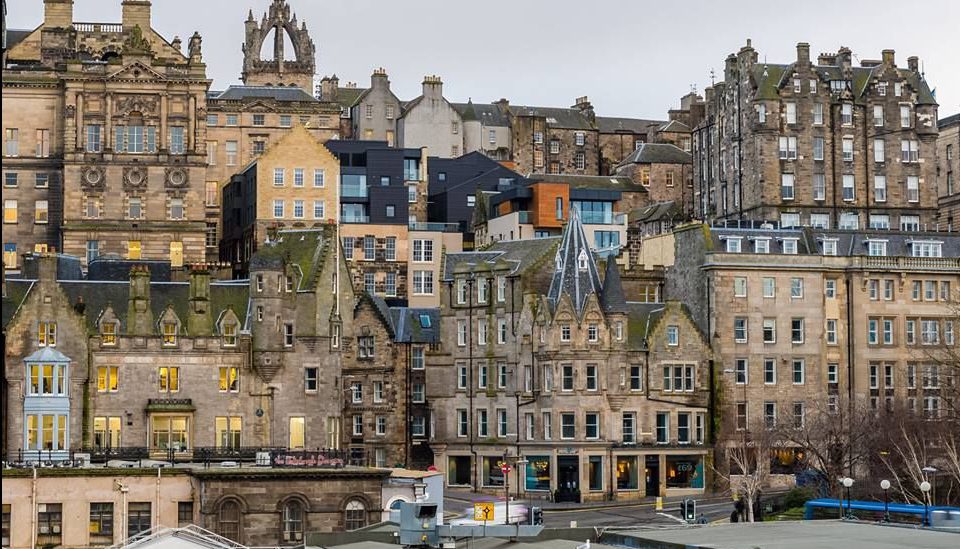 This city has a name that is famous for the beauty of the atmosphere. The city is named the city of Edinburgh which is in Scotland. The greatness of Edinburgh makes it the capital of Scotland. This city has many tourist destinations that you can visit on foot. This destination is in the form of a destination about history as well as about the scope of natural beauty or also about the friendliness of the local residents. In this city, there are seven hills which are very famous as one of the places belonging to Edinburgh Castle.
The long history of this castle is the country's history of how important an Edinburgh castle was in the eyes of Scottish people. If you visit this city and travel on foot, you can do a historical tour of this castle. Besides that, Edinburgh is not like a capital city that is full of traffic jams and unpleasant things in the capital. Edinburgh looks very liveable. Don't forget that if you visit here you can visit the National Museum, Royal Botanic, and others.
8 of 10
Necropolis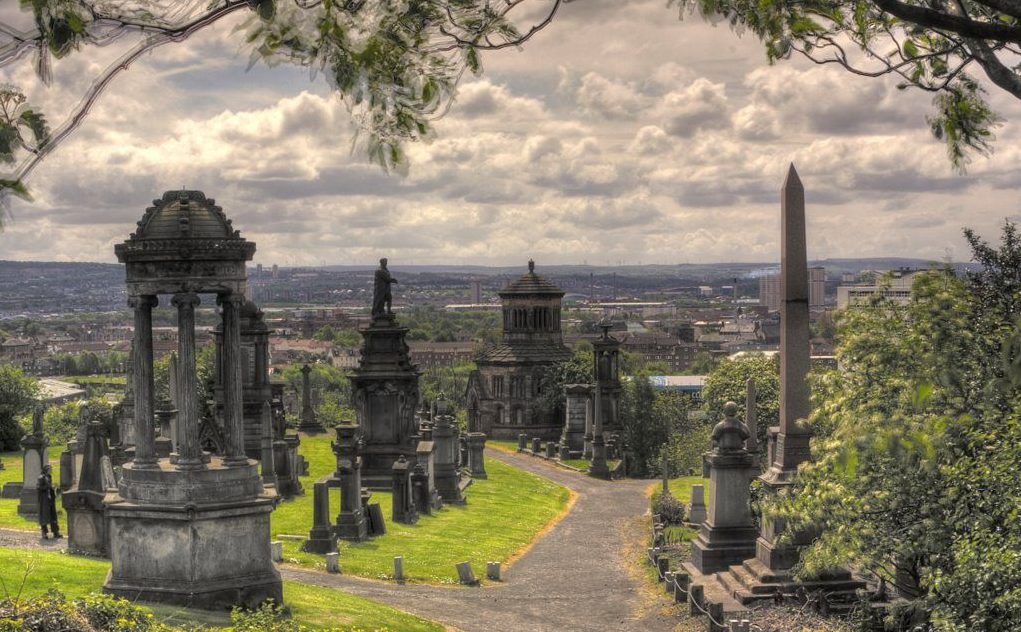 The next walking destinations in Scotland is Necropolis. The interest of tourists visiting Scotland is its historic sites. Historic places in Scotland will never be spared from the magnificent castles. Necropolis is a very appropriate place for you to walk to enjoy its charm. The charm offered of this place is that it is a Victorian-style church that will astonish you. Beside that, when you visit this place you will find a monument from the predecessor of this place. Which is very interesting for you to explore and enjoy the journey.
Moreover, Necropolis has a Tennent's brewery which is quite popular in this country. In addition, we recommend visiting this place in autumn, as this season has a completely different atmosphere. So, when you arrive at this place will feel it yourself. Therefore, never miss a bit of exploring on foot in this amazing place.
9 of 10
Mull Head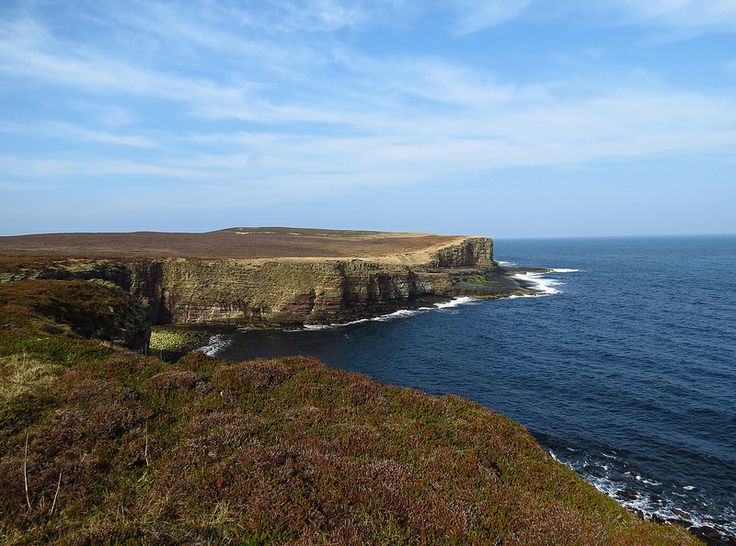 The last walking destinations in Scotland is Mull Head. The last discussion this time will discuss some of the things that will get during the exploration in this place. Mull Head is a place that is arguably rarely touched by foreign tourists. With this, you can enjoy the atmosphere in this place freely. Moreover, if you know some of the spots in Mull Head, you will get an amazing experience.
Beside that, this place was basically a large prairie. And behind all that, this place also has the beauty of the coastline. Where you will be greeted with fresh waves and cool breezes. Therefore, the atmosphere you get from Mull Head on foot will be enjoyable. In addition, this place is worth visiting and exploring on foot. So, schedule your vacation to visit Scotland and visit this walking destination.
10 of 10
Thus our discussion of 10 Attractive Walking Destinations for Best Visit in Scotland. Traveling by foot is great fun to do when visiting a beautiful country like Scotland. Scotland has presented the beauty and comfort that you dream of when having a holiday in this country. Tourism for pedestrians looks fun and also has a sense of comfort that feels so beautiful to do. You can get the advantage of saving costs as well as getting to know the surrounding environment by walking in Scotland. Everything a hiker can dream of is on the pedestrian track here. So we hope you come to Scotland and travel on foot here. Happy traveling!