Foodntravelling.com – Holidays are the time most people look forward to when holidays arrive. From small children to adults, they are definitely looking forward to this time to rest their bodies and minds. To spend the right vacation time is to visit a tourist attraction. If you think about Poland at a glance, it's a great idea to spend your vacation time. Before getting ready to visit several of amazing tourist attractions, you will be greeted by some typical drinks in Poland.
Moreover, you must invite your friends or people closest to you to visit this country. And or you want to enjoy the alone time that people do nowadays. Therefore, we provide a list of interesting destinations that you must visit in Poland. This has been summarized in the 10 Amazing Tourist Attractions in Poland You Won't Want to Miss. Let's discuss it!
Crooked Forest
The first amazing tourist attractions in Poland is Crooked Forest. Taking a vacation to enjoy the beauty of nature is a natural thing to do. This tourist spot is a suitable place for you to visit in Poland, especially with its beautiful natural charm. Crooked Forest is located in the city of Nowe Czarnowo which is very easy to find in this country. Moreover, when you arrive at the entrance you will be presented with unique trees. The uniqueness of this tree lies in its cross-growth and people who visit this place for the first time will feel strange.
In addition, the leaves are shaped like the letter "C" turned upside down which is characteristic of the trees of Crooked Forest. And the fact is that many foreign tourists are curious about the uniqueness of this. Additionally, the trees in Crooked Forest grow with pines and spruces. Therefore, you are obliged to visit and find interesting things in this one tourist spot.
1 of 10
Slowinski Sand Dunes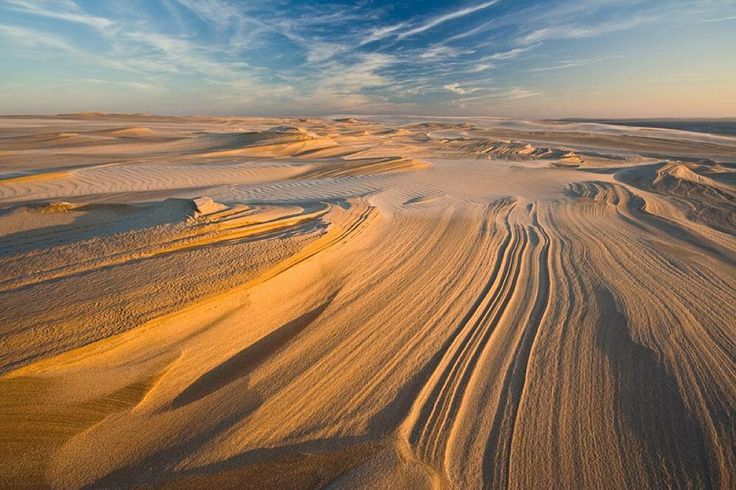 Northern Europe is no stranger to one of these amazing tourist spots. The vast desert is frequented by several tourists for photography. There are also nature lovers who are sure to be curious about the Slowinski Sand Dunes. This desert can be formed because of sea sand lifted by the wind for thousands of years. If you explore further this place will find a refreshing beach. Moreover, before you enter the entrance area, this place will be presented with a protected forest that is still beautiful. And the interesting fact about this place is that many people who visit this place are still enchanted by its charm. Therefore, Slowinski Sand Dunes is famous for its strict nature lovers and they still want this place to continue to be beautiful. So, if you visit this place, we suggest you continue to maintain its sustainability.
2 of 10
Museum of WWII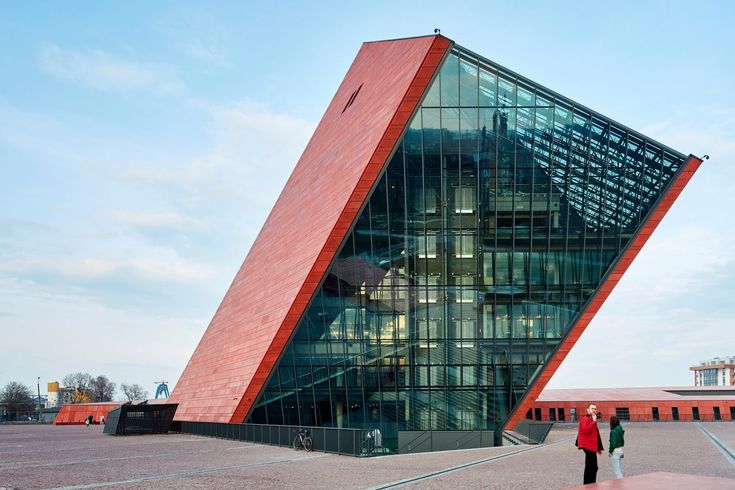 The next Amazing tourist attractions in Poland is the Museum of WII. War should not be carried out by human beings in the world. However, this has already happened in the world in the early 19th century. The Museum of WWII is a place and a real witness to the war that was carried out by humans. Moreover, Poland is a country that keeps history there. Yes, with this museum Poland is often visited by foreign historians. On the other hand, this place is also a very interesting tourist spot to learn about the history of war.
The things that you will get when visiting this place are artifacts of war tools. Weapons of war in the Museum of WWII that were used in the past such as military equipment, weapons, and important documents. Meanwhile, you are also presented with some information and facts from World War II. In this place, you will often find important figures involved in these events. In addition, you will also be presented with documentaries that are very suspenseful.
3 of 10
Wawel Cathedral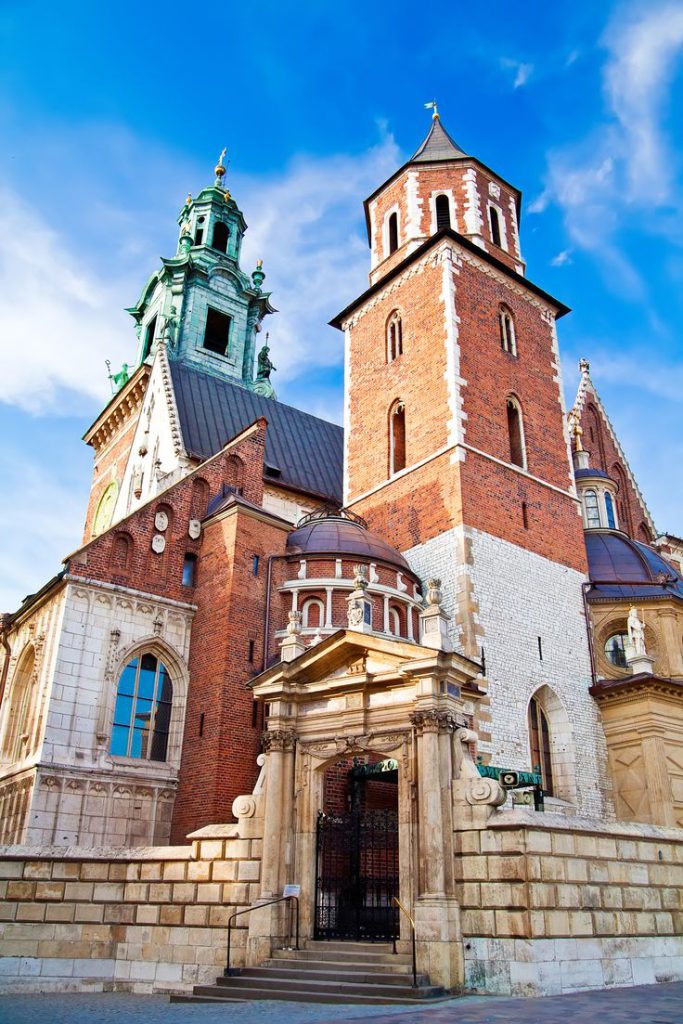 The largest church in Poland is indeed famous for its splendor. Krakow is a very suitable city to be visited by foreign tourists for its architecture. Especially with the Wawel Cathedral, many are curious about what's inside this place. And the fact that this church was built in the 11th century, the construction of this church was intended as a cremation site for Poland's great figures. The great figures who were cremated at Wawel Cathedral were the kings and queens of this country.
In addition, this place can become a tourist attraction and can be visited by the general public. And this church is a very historic laying of statues and relics. In addition, this place also has a museum that stores various artifacts about this magnificent church. In addition, you are not complete in this place if you do not see the beautiful chapels. Beautiful and famous chapels such as the Kazimierz Chapel and the Zygmunt Chapel.
4 of 10
Biskupin Settlement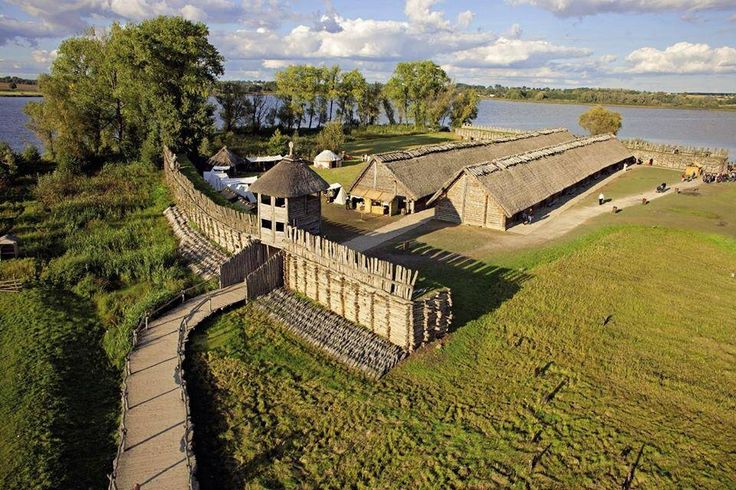 The next amazing tourist attractions in Poland is Biskupin Settlement. Poland is a European country that is still thick with its historical values. Especially when you visit this country, you will often find several tourist attractions with historical nuances. Biskupin Settlement is a tourist spot that is still thick with its historical value. It is undeniable that this place has existed since the 8th century BC. And when you arrive at this tourist attraction, you will find 80 buildings erected according to their original designs.
These buildings are things that the local community believed in as a place to live. Meanwhile, you will also be offered some fun activities at this place. Fun activities in this place such as being an art demonstrator, recreation, and many more. In addition, if you are a historian this place is the most appropriate place for a vacation to Poland.
5 of 10
Bialowieza Forest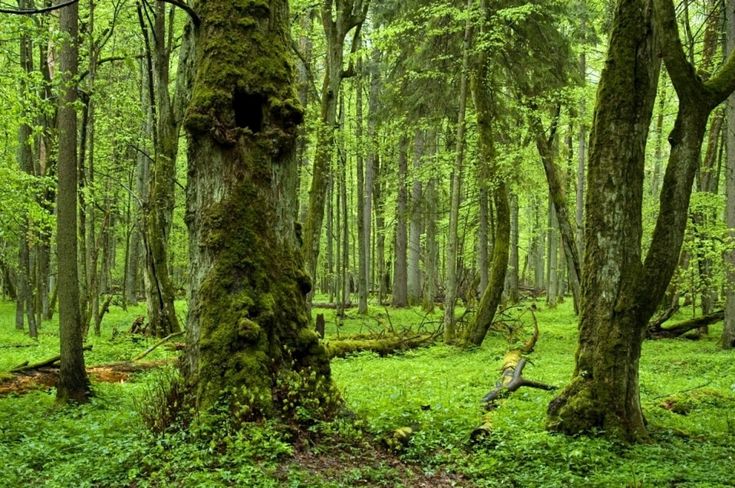 A vacation to a tourist attraction that has natural nuances is for calming the body and soul. If you go to the eastern part of Poland, you will find a beautiful forest. Yes, Bialowieza Forest is a tourist attraction that we mean to rest your body. Some people exploring the forest is fun. Especially with hiking, you will feel a challenging holiday sensation. And the fact is that the Bialowieza Forest is still quite original, because you will find unique wild animals. Wild animals that are typical of this place such as elephants, deer, bison, and many more. Moreover, you will also be presented with a variety of flora that is classified as rare. Therefore, nature lovers who are on vacation in this country, will definitely want to explore more about the Bialowieza Forest.
6 of 10
Wieliczka Salt Mine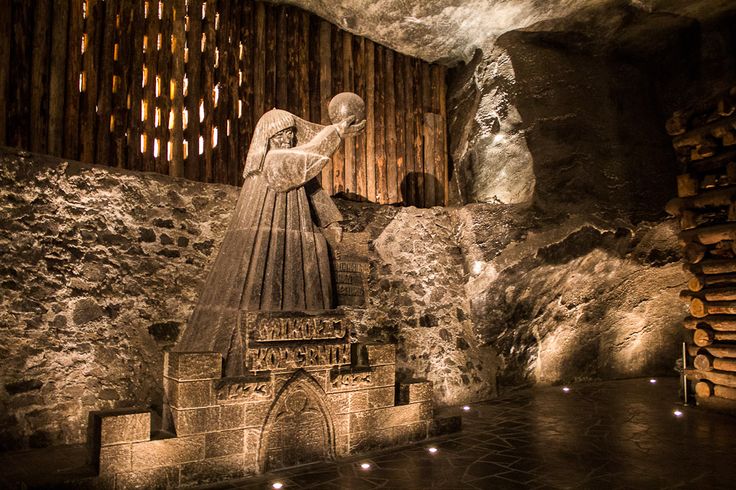 The next amazing tourist attractions in Poland is the Wieliczka Salt Mine. Wieliczka Salt Mine is a salt mine that has been transformed into an attractive tourist spot. In the 13th century, this place used to operate as one of the largest salt mines in the world. And interestingly this place is still operating today, which is displayed in a more modern way. Indeed, this place is an ancient salt mine, now it is equipped with beautiful collections of statues and paintings. Besides that, you will also see some historical artifacts about the Wieliczka Salt Mine. The things that stand out the most about this place are the beauty of the heyday salt mines in Poland.
7 of 10
Masurian Lakeland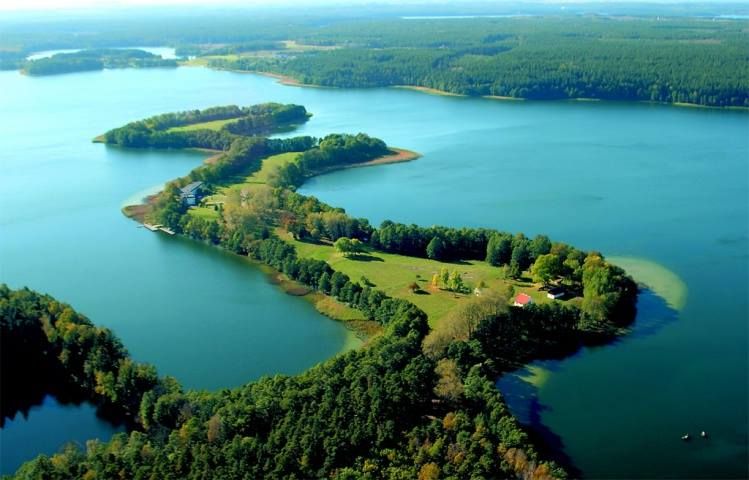 This place is not far away in the eastern part of Poland which has a great attraction for tourists. There are approximately 2,000 lakes that spread across this country, each with its own characteristics. With that, Poland has been named as one of the countries with the most lakes in the world. Then the small forests that surround the Masurian Lakeland area make it look shadier when tourists visit. Walking and exploring in the forest has become the main activity in this place. Besides that, you will also find historic buildings such as castles, churches, and monuments. In addition, after you visit this place, we are sure you will feel at peace in your body and soul.
8 of 10
St Mary's Basilica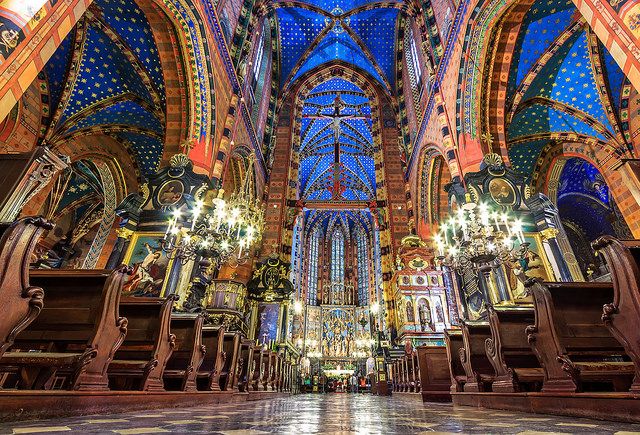 The next amazing tourist attractions in Poland is St Mary's Basilica. You don't need to bother anymore to find amazing tourist attractions in this country. St. Mary's Basilica is one of the tourist attractions with extraordinarily beautiful Gothic architecture. Inside this basilica, you will be amazed by the beauty of its architecture. When you explore this place further you will find a tower with a panoramic view of the beautiful scenery. This beautiful view directly overlooks the extraordinary City of Krakow. Besides that, St Mary's Basilica has several collections that need to be explored. The things you need to explore are the artifacts of this basilica, then the very historic collection of church furniture. Therefore, Krakow is one of the countries in Poland that has the beauty of tourism and is very much obliged to be explored.
9 of 10
Tatra National Park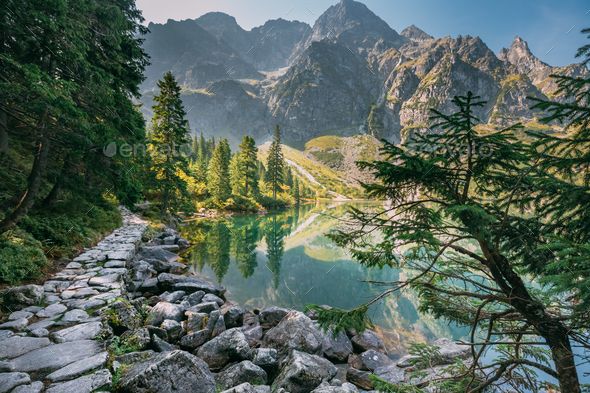 The last amazing tourist attractions in Poland is the Tatra National Park. This national park is the last discussion we give you about tourist attractions. That way you can also get an interesting experience in this country. The mountains, which have controlled their activities in Poland, have become a tourist destination that must be visited. Visiting a national park is not complete if you invite the people closest to you. Because of the natural beauty in this place you should not spend alone. Mount Tatra located in this national park has a majestic charm.
And when you visit this place you will be amazed by the panorama that is given. Meanwhile, the lakes around Tatra National Park are no less interesting than before. Exploration in this place will spend your vacation time to the fullest. And of course, you also get a memorable experience in Poland.
10 of 10
Thus our discussion of 10 Amazing Tourist Attractions in Poland You Won't Want to Miss. Poland is a country that always gives the impression of a great vacation. When you first visit this country, you will be spoiled by the charm of the beauty of its tourist attractions. From historical places, nature destinations, and many more. And by visiting these places, you will get a memorable vacation. Besides that, Poland is a European country with annual events and celebrations that you must attend. So, we hope with our list you can visit soon and enjoy your vacation in this country. Happy traveling!