Foodntravelling.com – A traveler definitely likes to travel to find tourist attractions related to urban areas. Then you should be obliged to try traveling to Poland. Poland has many impressive urban tourist attractions that make you comfortable with your surroundings. One of the cities that has become tourist attractions for many tourists is the city of Poznan. Poznan is a city with friendly people and can even be said to be a city close to the countryside.
But the urban atmosphere in this city is very thick. In the past, this city was the center of the Catholic religion, of course, there were many magnificent churches here. Besides that, this city is also a city in the renaissance period. So, the two blends of culture from the Catholic religion and the Renaissance. Therefore, the following is our discussion of Top 10 Attractive Tourist Attractions for a Great Vacation in Poznan, Poland. Let's discuss one by one!
Ostrow Tumski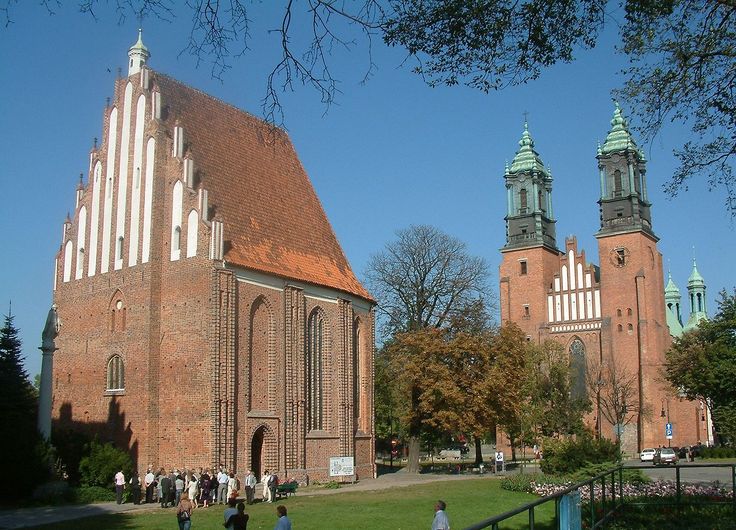 The next tourist attractions in Poznan is Ostrow Tumski. If you know the city of Poznan, of course, you know it even more deeply. If you want to start getting to know this place, you can visit places that describe the history of the city of Poznan from the past. This city has a history of Catholicism that is so thick. One of the places that still maintains or reflects this is Ostrow Tumski or people who know him better as Cathedral Island.
Cathedral Island is a very beautiful place if you observe closely, there are patterns of beauty presented in this complex. You will find several old church buildings with classic accents that are still standing strong. Besides that, there is also a river which makes the air around it cooler and makes you feel at home to linger in this place. Old buildings dating back hundreds of years are never timeless. In addition, you will be spoiled with local attractions such as the traditional market which is still open around this place.
1 of 10
Old Market Square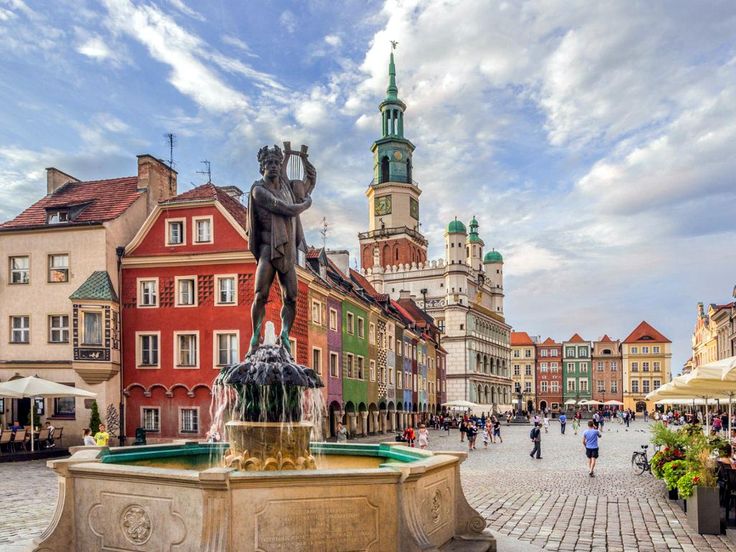 For those of you travelers who like shopping or enjoy sightseeing by taking a walk in the middle of a classic market. Then you must visit this area, namely the Old Market Square. The location of the Old Market Square is very strategic because it is located in the center of Poznan. This market is also one of the unique tourist icons in Poznan. This market used to be a building that stood strong after the war until now it is still strong.
However, along the way, there are renovations so that visitors to this place are impressed by its beauty. There is a celebration that is only carried out once a year, namely in June. This celebration is called the celebration of St John's Fair. This celebration has a very pleasant enthusiasm because right at the time of the celebration you can witness various kinds of attractions. Attractions that are often presented during this celebration are historical themes from the city of Poznan to Poland or even the renaissance period as creative as the participants. In addition, this market is always open in any season.
2 of 10
Poznan Cathedral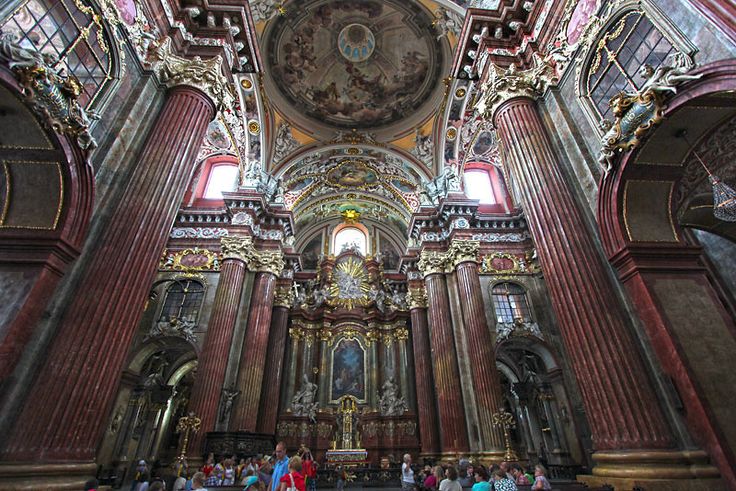 The next tourist attractions in Poznan is Poznan Cathedral. A place for tourists who love the history that recounts the catholic period in Poznan. Then you can visit the following place called Poznan Cathedral. This place is located inside the Cathedral Island complex above. But if you are on Cathedral Island you can enjoy the view from outside this building. If you visit one of the churches in Poznan Cathedral you will have the opportunity to enjoy the beautiful classical architecture of the building from within. History tells us that this beautiful building stood since the 15th or medieval centuries.
Apart from that, if you are careful in observing inside this church there is something unique. Something unique is a monument that describes the renaissance. There is also history that tells that this church was once in the midst of war. But the sturdy building saved this church from the atmosphere of war at that time. Then, what are you waiting for to visit this place as soon as possible?
3 of 10
Brama Poznania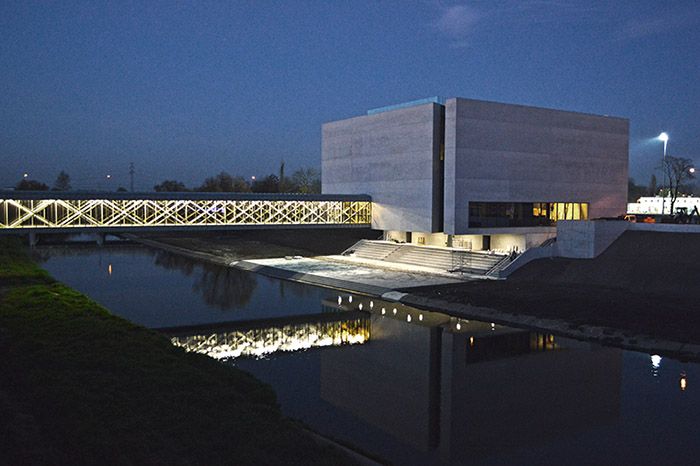 You may be interested in visiting a building full of modern nuances or things related to modern technology. You can get a place like that when you visit Brama Poznania. Brama Poznania is a modern place in a classic urban setting in the city of Poznan. So that a modern building is your refreshing in a city with a classic feel. While you are in Poznan, you will feel different things when you visit Brama Poznania.
This building, which was built with a modern concept, was built in 2014. This building was specifically built for technology about Poznan culture, of course with the history that tells digitally. If you are interested in history packaged in a modern narrative or with modern technology. You visited the right place. You won't be able to find physical remains, but you can find detailed descriptions through modern technology. So with that, you visit Brama Poznania to study modern history.
4 of 10
National Museum Poznan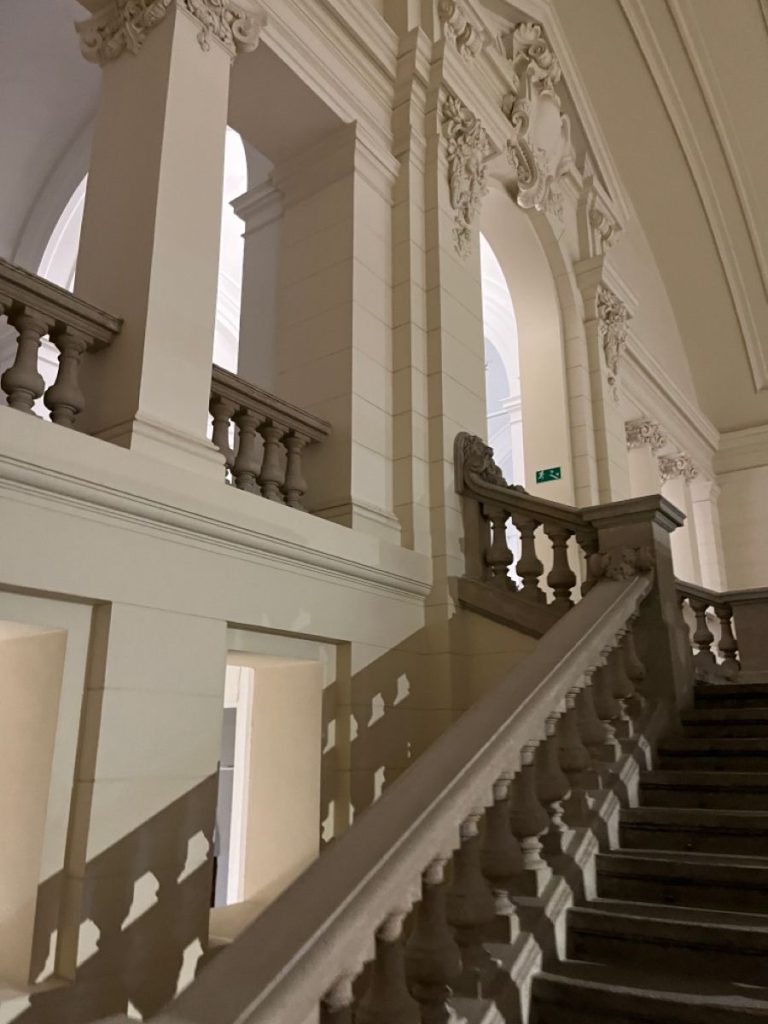 The next tourist attractions in Poznan is the National Museum Poznan. Visiting the city of Poznan, you will definitely not be far from the historical elements that are so interesting to see. If you are interested in this kind of history you will have unlimited pleasure in visiting the museums in the city of Poznan. One of the museums that can make you interested in the history of Poland, especially Poznan. This museum is called the National Museum in Poznan which describes some of the histories of the people in Poznan.
In this museum, you will get an experience through history telling through paintings. Most of the paintings on display in this museum come from paintings by world-famous artists. Even if you enter this museum you will be greeted with some very thick ornaments with extraordinary paintings. In addition, the paintings in this museum tell from the century when the Catholic church ruled Poznan until the second world war. Many in this museum describe a journey that is so tragic and happy.
5 of 10
Lech Browary Wielkopolski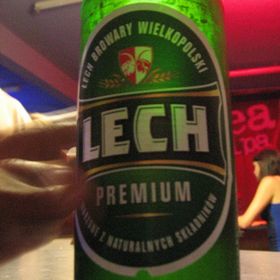 For those of you who like to visit a country by tasting the food or culinary and drink typical of that country. Then you can visit Lech Browary Wielkopolski. This place shows you how complete the typical drinks of the Poznan people are, especially beers. For those of you fans of beer, you can try one of the stalls in that place.
The shape of this place is like street food which has a friendly concept for tourist visitors who like beer. You don't need to be confused to visit where the best beer sellers are in this place. Wherever you stop to buy beer you are in the right place. Because in this place it is very famous in Poznan for the popularity of beer drinks. But if you want to visit this place you will find it very easy. You can walk along a pedestrian-only path. Apart from that, you can also visit this place via public transportation.
6 of 10
Palmiarnia Poznanska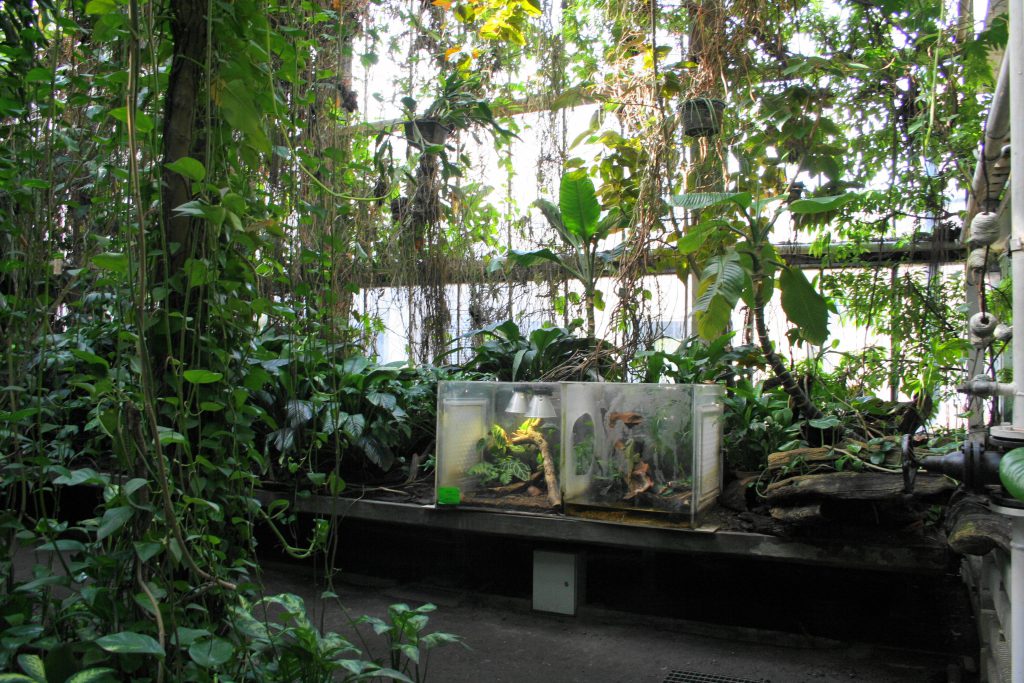 The next tourist attractions in Poznan is Palmiarnia Poznanska. If you are traveling with family or even with small children. Then you can visit Palmiarnia Poznanska. Kids will definitely love this place. Because this place presents to you about the wealth of fish in Poland, especially in Poznan. In this place, there are several large ponds or aquariums or tanks which include more than 100 species of fish from all over the country. Even if you are observant you can find that in this aquarium there are fish endemic to Poland.
Besides, there is also an ecosystem that supports the aquarium environment for fish to live in. In this place is adapted to the aquatic life of fish which is so rich in beautiful aquatic plants. In addition, you will find some very rich plants numbering more than 40 species. This large swimming pool is a very charming refreshing place to visit with family. Therefore, never miss the opportunity to visit Palmiarnia Poznanska.
7 of 10
Poznan Town Hall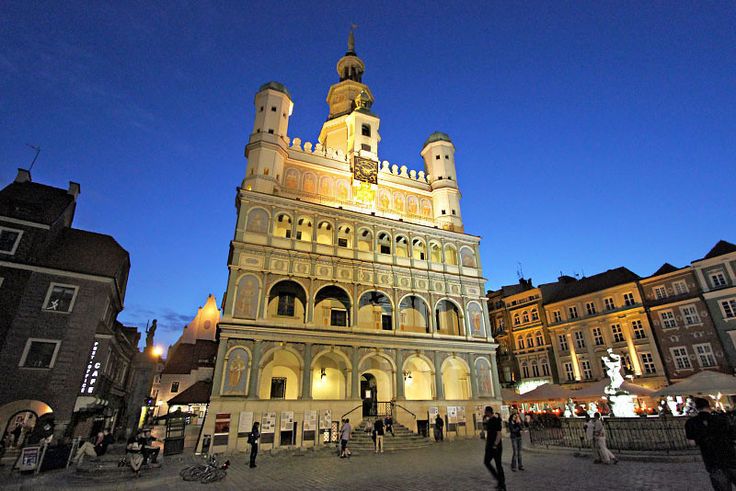 You want a very famous tourist visit with an urban design that is so neat and high in art. For things like this you can visit the Poznan Town Hall which depicts the spirit of the renaissance. In this place you can find art that has lived throughout the ages in the city of Poznan. The art that lives in this city is of course art with the theme of the renaissance. This spirit has been blazing from the 1500s to the 1600s. Until now the spirit is still alive in this city.
If you've watched the Wednesday series, you can see an overview of this city just like the city in Wednesday. Besides that, if you visit with your family you can have fun with the activities held in this place. From the morning until the evening, the activities presented are mostly in the form of live musical orchestras in this place. Therefore, visit the magnificent Poznan Town Hall.
8 of 10
Jordan Bridge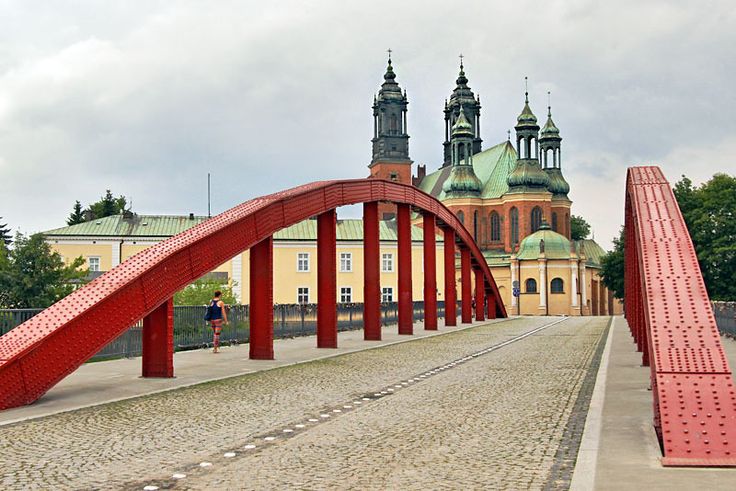 The next tourist attractions in Poznan is Jordan Bridge. If you have ever visited Paris, you will definitely find a padlock hanging on a bridge. You will also find this in this city. Besides that, you will also see the charm of the city that soothes your heart. Not only that, you will get in this tourist area. Which is where you will also get a memorable impression when visiting this place. And if you invite the people closest to you, you will also feel extraordinary on your vacation. So, plan a memorable vacation by visiting Poznan, Poland.
9 of 10
Imperial Castle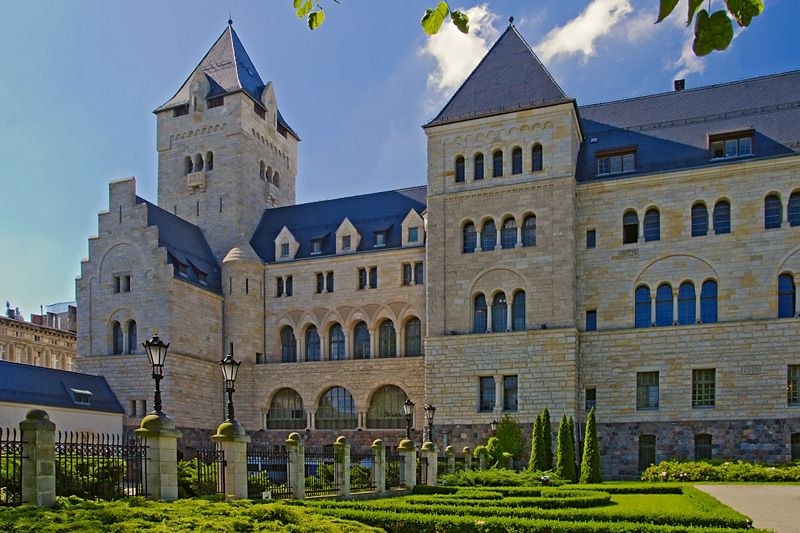 The last tourist attractions in Poznan is the Imperial Castle. This will also end the discussion about the best tourist attractions in Poznan. Imperial Castle is the thing most tourists look for when visiting this city. In addition, you will be offered the splendor and atmosphere that is unique to this country. What's more, you also get a history of Poland.
If you know about this castle, in particular, historians say that this place is the youngest castle on the European continent. Because the Imperial Castle was built in the early 19th century. And a brief history of this place also underwent several renovations during World War II. What's more, there are also rooms that have been styled in the style of the Third Reich. In addition, if you are interested in this one place, you will be offered one of the most important activities that explore the castle.
10 of 10
Thus our discussion of Top 10 Attractive Tourist Attractions for a Great Vacation in Poznan, Poland. Walking around in the nuances of cultural beauty in the city of Poznan is an unforgettable experience. In this place you can get all things related to the tourist destinations that you dream of. Starting from tourist destinations on the outskirts of the road to the church and even beautiful gardens ready to welcome you. Hopefully, when you visit Poznan, you will have a great walk. If you are tired of walking, you can easily find accommodation to your tourist destination. Therefore, you don't have to wait too long to go to Poznan. Happy traveling!