Foodntravelling.com – Vacationing in the city of Rome is a good idea. Go on vacation to Rome to gain insight into history or just for fun. Even so, a city as beautiful as this is not used as a major destination. But some people who visit this city must have memorable memories. For us, Rome is a city that you must visit when you want to vacation in Italy. Moreover, this city also has special dishes that you must try. As well as variants of pasta or enjoying pizza with an authentic taste. In this article, we have prepared a list of tourist destinations in the city of Rome. The article is entitled Explore Amazing Tourist Destinations in Historic Centre of Rome, Italy. Let's talk about the destinations!
St. Peter's Basilica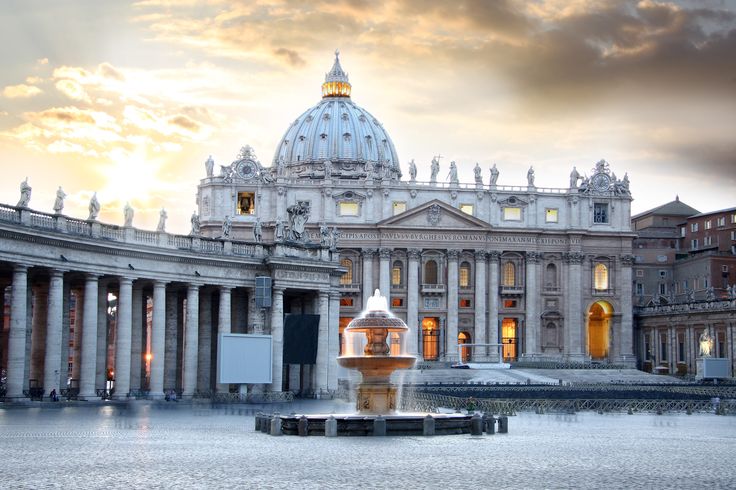 St. Peter's Basilica is an initial discussion of tourist destinations in Rome. Some people definitely want a religious tourist spot. This place is very suitable for spiritual tourism, especially in this place dedicated to the Catholic religion. Which with this is a complete vacation in this country. What's more, this place has a sturdy and beautiful building design. St. Peter's Basilica has excellent tour guides. So, you don't have to worry about that. And also the guide at this tourist spot uses English. In addition, you will be taken by a tour guide to explore the entire St. Peter's Basilica.
1 of 8
Trevi Fountain
Some people who visit Rome will definitely not miss this one interesting place. Trevi Fountain is a unique tourist spot in this city, and of course, you must visit. The water shower and the marble sculptures attract visitors. The sculptures are symbols of the gods in this country. And also as the belief of the ancient Romans. Another interesting thing is that in this place there is a tradition of throwing coins into the fountain. If you toss a coin into a fountain, believe it or not, you will get a lot of luck in your life. So, don't forget to add the list to your vacation list in Italy.
2 of 8
Roman Forum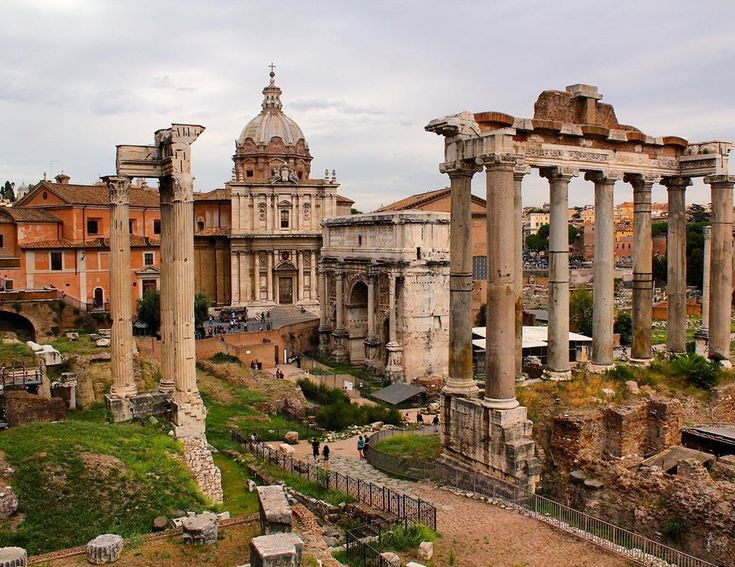 This place was once the center of Roman life. Over time the ruins that are here are made into an amazing temple. Moreover, this place is also used as a historical destination that you must visit. Irregular rock forms make this place has its own charm. This place for the citizens of Rome is a very valuable historical site. In addition, when you have completed your exploration of this place you can continue to a very famous historical place, namely the Colosseum.
3 of 8
Colosseum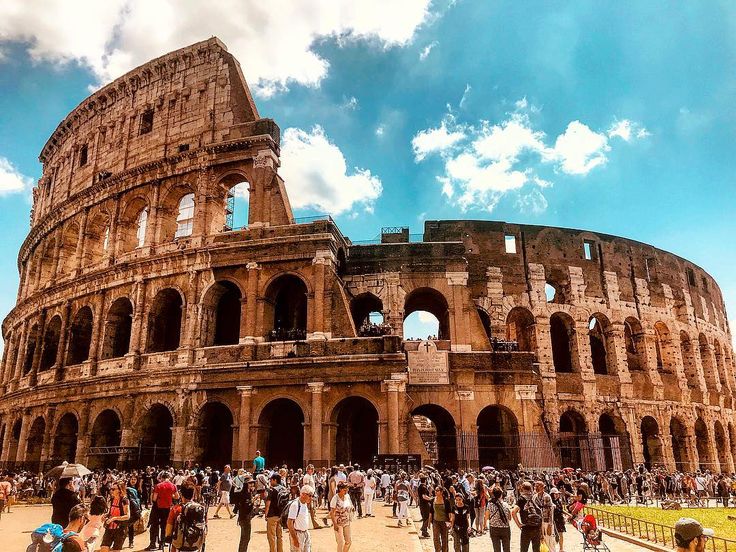 The next tourist destination in Rome is the Colosseum. This place is a tourist destination that is closely related to the list above. Not only related, the Colosseum is also the most iconic landmark in the whole world. The tourists who visit this city make this one tourist spot the main one. Even so, the Colosseum was a gladiatorial tournament stadium. The gladiator tournament was once a luxurious entertainment in the 70-80 AD era. Therefore, this place is greatly admired by world historians. In addition, this historical place has easy access to visit. Especially if you have relatives or friends in Rome, making this is very easy.
4 of 8
Quirinale Palace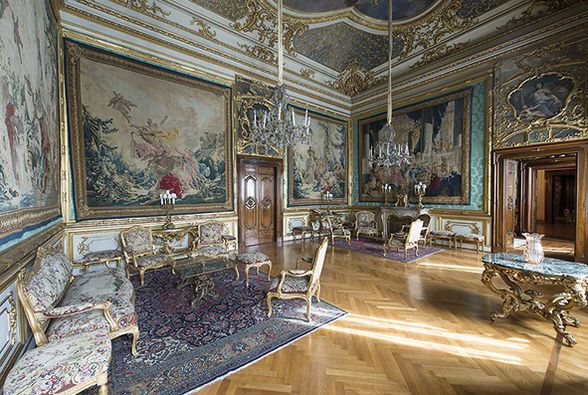 Quirinale Palace is a very magnificent tourist destinations in Rome. When you visit this place you will be amazed by the ornaments of this place. This magnificent palace was built on a land area of 110,500 square meters. In addition, the Quirinale Palace is decorated with luxurious interior decorations and accessories, and each room has a different ambient. What's more, this place provides a guided tour for you to explore. On the other hand, this place also has beautiful gardens, ornamental plants, and fountains. The gardens at Quirinale Palace are the things that tourists look forward to the most. Because the place is cool and has its own charm.
5 of 8
The Pantheon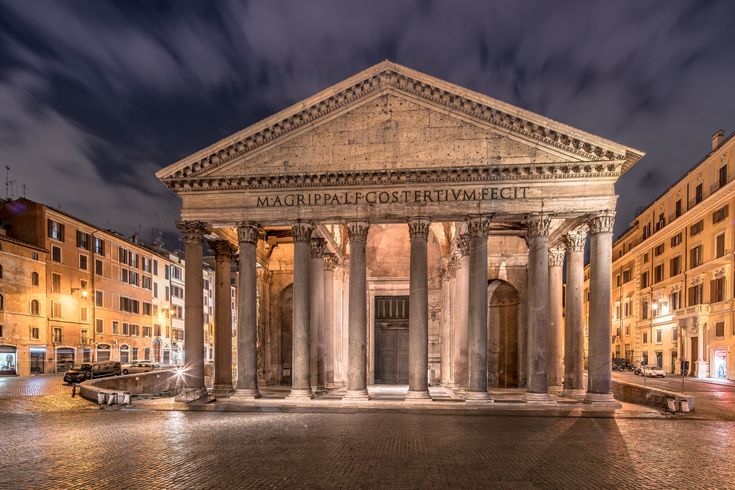 When you visit Rome, you will never escape the historical stories of its tourist attractions. The Pantheon is an ancient building that until now has been preserved in its integrity. When you enter this place you will find large supporting pillars. Not only that, in front of the entrance there is a historical monument at The Pantheon. Most of these historical sights are covered by a very majestic dome. The Pantheon is a tourist destination in Rome that has a lot of visitors. Especially on weekends, this place is very crowded, if you want to enjoy the feel of your holiday, visit on weekdays.
6 of 8
Trastevere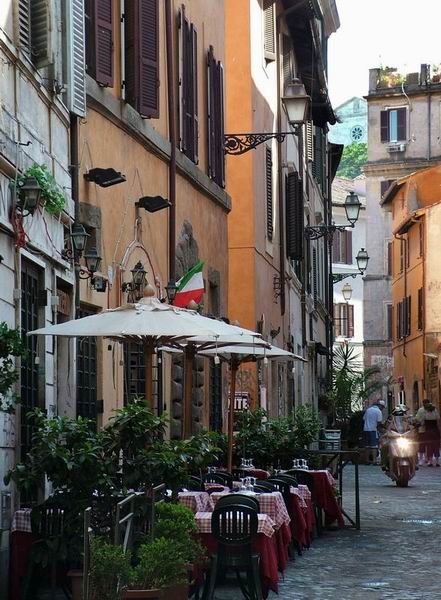 Trastevere is a settlement or old town in Rome. Cobblestone streets are typical in this city. People's life in Trastevere is very peaceful and comfortable. How could that happen, because this place is a tourist place that holds historical stories. If you visit this place with your partner, romantic things will appear in your life. In addition, Trastevere also has restaurants, cafes, and bars in this place. And for the restaurant in this place, it offers delicious Italian dishes. Therefore, we highly recommend this place for those of you who are in pairs.
7 of 8
Sistine Chapel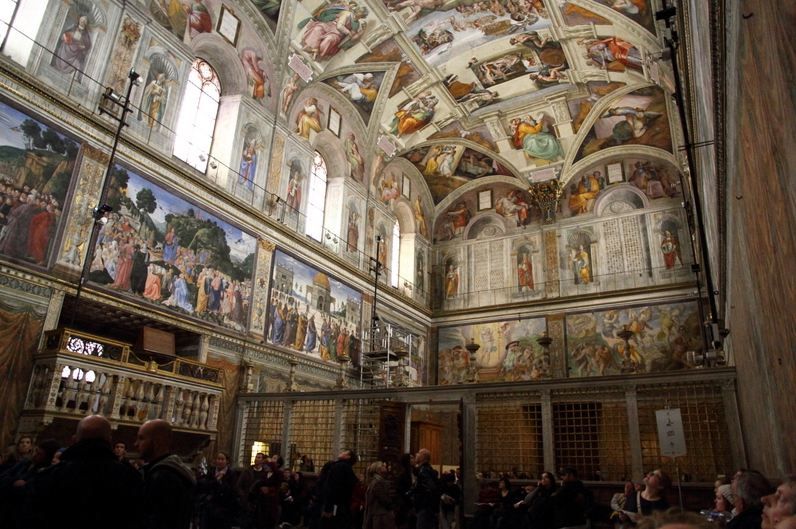 The last discussion of tourist destinations in Rome is the Sistine Chapel. The art here is both consistent and influential. Iconography is central to the Sistine Chapel. People who come to this place will be amazed by the amazing artwork on the ceiling. What's more, the other works of art are also very impressive. The decoration in this place is made very carefully and also in detail. When you come to this place it doesn't disappoint. In addition, every work in the Sistine Chapel has a history and is certainly influential in this country.
8 of 8
Thus the discussion of Explore Amazing Tourist Destinations in Historic Centre of Rome, Italy. How are you interested in this beautiful city? Rome itself has the attraction of tourist attractions that store historical stories. Especially if you are interested in visiting one of the lists of destinations above, then you are creating a good impression in this city. And if you invite your closest people to explore the tourist destinations above, it makes a romantic impression that will not be forgotten. So with this list, we hope you can enjoy your vacation or learn the history of this city. Happy traveling!