Foodntravelling.com – Show attractions have a very strong tourist attraction. Not only performances, but also annual celebrations are often ogled by tourists. Poland is a country that has celebration days and shows every month. Celebration days in this country can be followed by small children to adults. Therefore, if you are interested in the variety of celebrations in Poland, you must visit this country. Starting with delicious specialties, refreshing traditional drinks, and many more. Moreover, when you visit this country, don't forget to invite your relatives or those closest to you. Because you really have to spend the day of celebration or festival with them. You don't need to linger any longer, here's a discussion of the 10 Annual Festivals in Poland to Look Forward to Every Year. Let's discuss one by one!
Carnaval Sztukmistrzow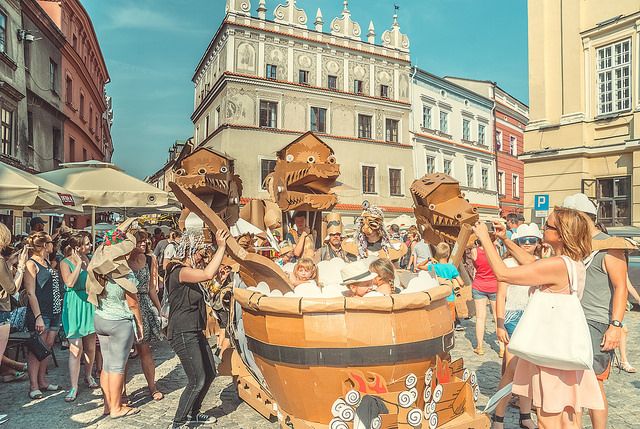 The first annual festivals in Poland is Carnaval Sztukmistrzow. The magic show is the show that attracts the most attention to foreign tourists. Maybe it's for you that when you visit Poland you want to enjoy a carnaval with a variety of amazing shows. It is the Sztukmistrzow Carnaval that you must take part in at every show. Besides that, the performances at this event offer not only magic shows but fire dancers and street artists taking part in this celebration. The fact that this celebration used to be shown to entertain local residents. And then nowadays this event is often enjoyed by foreign tourists. In addition, the Sztukmistrzow Carnaval is held in late July, so don't miss it that month.
1 of 10
Easter Celebrations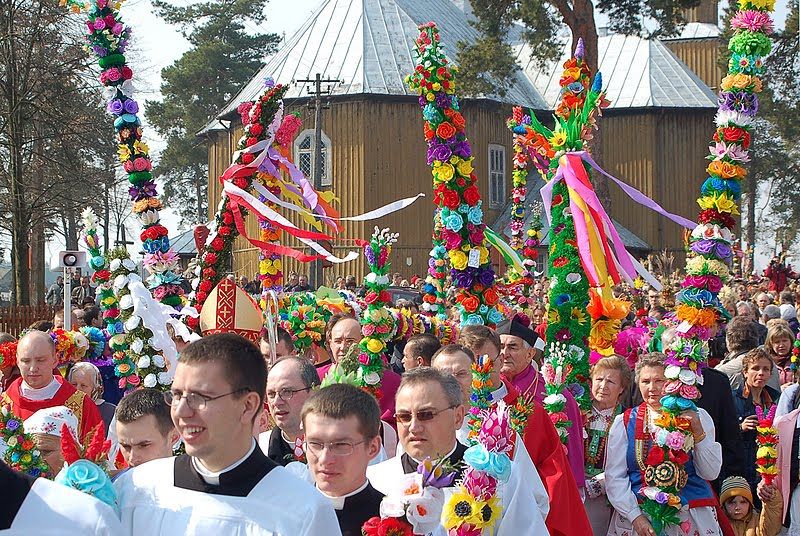 Easter night is the most awaited thing by some people around the world. If you are on vacation in Poland, there's nothing wrong with taking part in Easter celebrations in this extraordinary country. Because when you take part in this celebration, you will be flooded with fun activities. Fun activities in this country include decorating eggs, eating typical dishes, and much more. And the most important thing is that you also get a typical souvenir from this country. Which souvenirs can you make as gifts for those closest to you. In addition, another thing that you will enjoy at this event is seeing a children's performance in an adorable sheep costume. Therefore, you shouldn't miss Easter night while on vacation in Poland.
2 of 10
Podlasie Slow Fest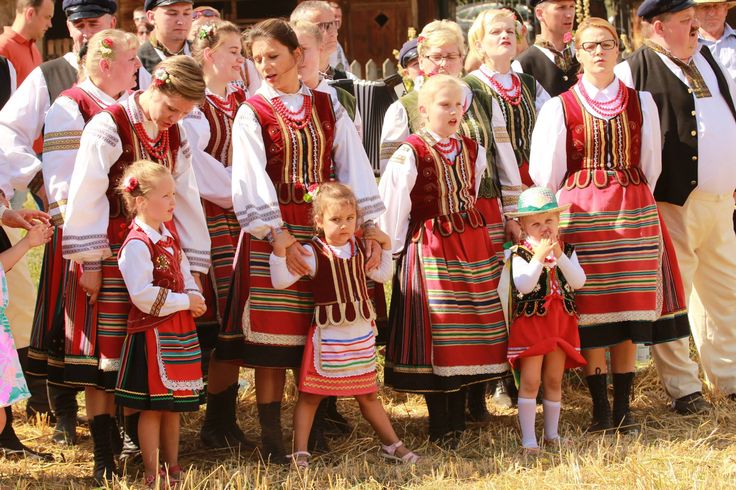 The next annual festivals in Poland is the Podlasie Slow Fest. Slow motion is a tradition unique to this country. Which of course is often the focus of the tourists who are on vacation in this country. This is possible because Poles want to enjoy a slow time with music and other works of art. The works of art offered to you by this festival include music, literature, cooking, and cinema. Which it has an extraordinary meaning. And of course, those things are of the best quality. Moreover, with this festival people can enjoy the time and can open their minds. It's very interesting isn't this Podlasie Slow Fest, so you can't miss this unique celebration.
3 of 10
The New Year's Eve Party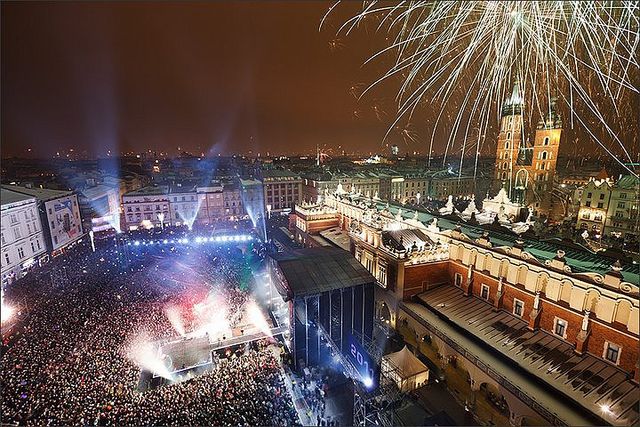 New Year's Eve is what everyone looks forward to at the end of the year. People come and enjoy the last day of the year. Poland always offers tourists to spend time attending this once-a-year celebration. The city of Krakow is the center of holding celebrations in the country. So, before you spend that time, you must explore the things that exist in the city. Exploration that you must do in the city includes visiting destinations and enjoying typical drinks. Besides, the main thing that people are most looking forward to is the beautiful light and laser show. And then it ends with the eruption of fireworks that will decorate the sky in Krakow. The end of the year is the right thing to visit this beautiful country.
4 of 10
Christmas Celebrations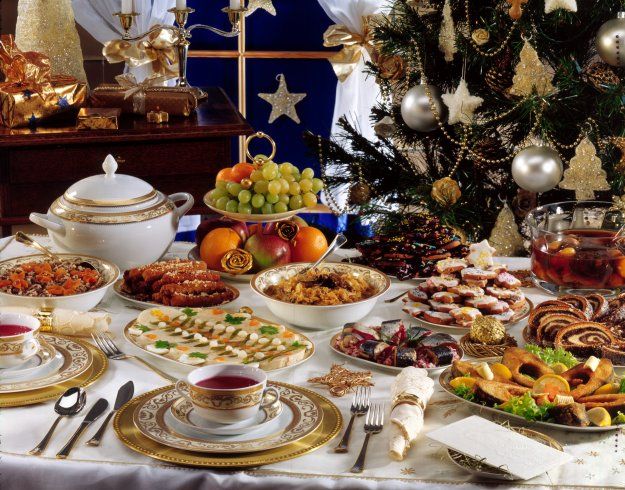 The next annual festivals in Poland are Christmas Celebrations. Christmas celebration is synonymous with sharing love with those closest to you. Poland has one of the biggest celebrations when Christmas arrives, namely Christmas Markets. At this celebration, you can enjoy the night with the beautiful lights outside. And some people when they come to this celebration will smell the strong aromas of the wine. In addition, in various cities in this country, an interesting Christmas market is sure to be held. At the market, you can buy Christmas knick-knacks, eat street foods, and much more. So, when winter comes, you must visit Poland as a tourist destination when Christmas arrives.
5 of 10
Pierogi Festival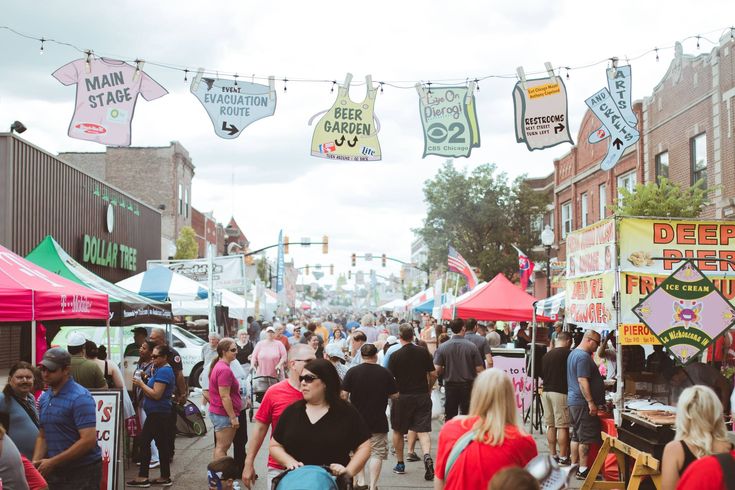 Mid-August in this country has an extraordinary celebration of dishes. Pierogi Festival is an annual festival that offers traditional dishes from Poland. Pierogi which means dumplings and is often a common dish in European society. And of course, many foreign tourists are curious about the taste of typical dishes from this country. Pierogi has a savory and delicious taste in every bite. Which this dish has fillings such as spinach, cabbage, cheese, meat, and many other spices. Meanwhile, many tourists outside Europe are addicted to eating this one dish. So, you must visit this festival in mid-August.
6 of 10
Zielona Gora Wine Festival

The next annual festivals in Poland is the Zielona Gora Wine Festival. Celebration of drinking is a characteristic that is often carried out by Polish people. Because the temperature in this country is relatively cold, wine is a mandatory drink for warmth. Besides that, the Zielolna Gora Wine Festival is the biggest wine celebration in the country. Moreover, the venue for this event is in the city of Zielona Gora. Which city is the place with the largest grape harvest in the country. When you take part in this event you will also be offered an interesting street artist and music concert. So, with this in mind, this festival will be interesting for anyone who wants to visit Zielona Gora. In addition, the Zielona Gora Wine Festival is held in mid-September.
7 of 10
Jewish Culture Festival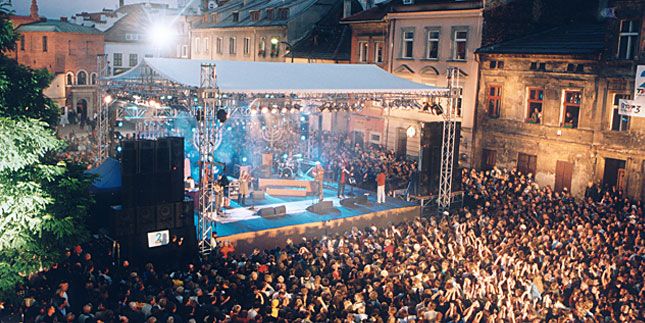 Cultural festivals are things that must be maintained by the next generation. As is the case now, Poland has an annual event with a cultural theme. The Jewish Culture Festival is an event that has been held for more than 2 decades. Which has a lot of enthusiasm from local residents to tourists who want to participate. And what is offered from this event is usually held with music and theater. Moreover, Jewish religious leaders also participated in this celebration. The festivities at this event always end with peace. Meanwhile, if you take part in this festival you will see a lot of dances, posters, and things related to art.
8 of 10
Warsaw Beer Festival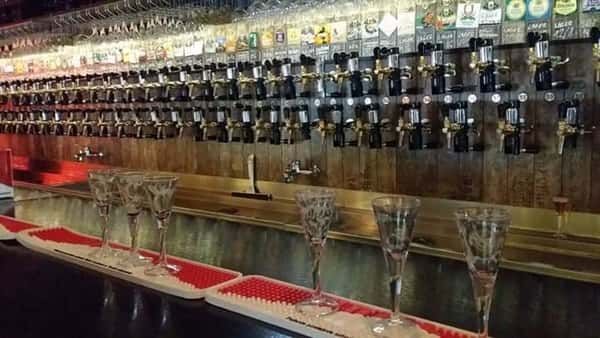 The next annual festivals in Poland is the Warsaw Beer Festival. This one drink is no less popular with processed grapes (wine). Beer is always a drink to relax or chat with the people closest to you. Which beer also has a light taste, thus creating yourself with a relaxed body. And of course, for beer lovers, this one festival really shouldn't be missed. Because from April to May this event is packed with beer lovers from all over the world. Which you have to get ready to come faster. Moreover, you also come to this country in October, sometimes in that month this festival is also held. So, you have to get ready to monitor the schedule that will be held.
9 of 10
Pol'and'Rock Festival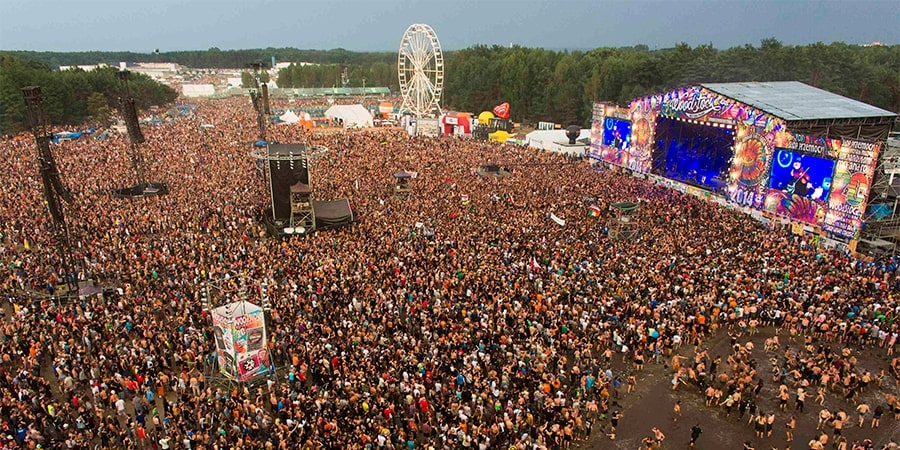 The last annual festival in Poland is the Pol'and'Rock Festival. The genre of rock music always shakes the body and soul. Especially if we come to a festival, we will feel something extraordinary within us. Pol'and'Rock Festival is the biggest music festival in this country. And of course, this festival is held every year. So, you can't miss a bit with this biggest music event. Meanwhile, this one music festival is enlivened by musicians from around the world. Which has great traction by all over the world. In addition, the most anticipated thing when visiting Poland is the extraordinary works of musical art, especially at this one festival. So, if you are interested in this festival, you must come in the summer.
10 of 10
Thus our discussion of 10 Annual Festivals in Poland to Look Forward to Every Year. The annual festival is a pride of this country. If you take part in events in Poland, you will definitely feel the positive atmosphere from local residents. That way tourists will feel comfortable and happy while on vacation in this country. With the diversity of festivals and events held in this country, you get a memorable holiday. Not only that, you also get positive interactions from local residents of this country. Hopefully, you can spend your holiday time visiting amazing places in this country. And of course it ends with festivals and events in Poland. Happy traveling!